CBHE Beneficiaries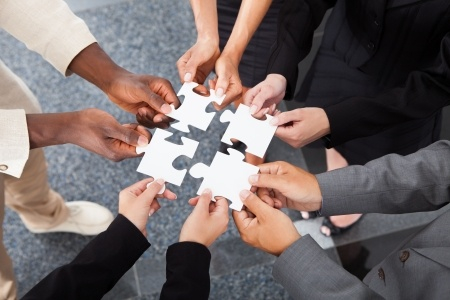 I. The National Erasmus+ Office in Ukraine provides consultations and assistance (free of charge) with specific issues on projects implementation in Ukraine:
dissemination of projects information via its web-site (please send in English and Ukrainian languages e-mails with articles, news, announcements, press-releases etc.);
specificy of Ukrainian legislation on implementation of the EU Technical Assistance Projects (consultation and tranings for project teams, accountants etc.);
useful materials of HERE team on Bologna Instruments implementation at Ukrainian higher education institutions in accordance with new Law of Ukraine On Higher Education ( HERE team);
field monitoring (upon EACEA request, guidelines and procedures);
projects registration in the Office of the President of Ukraine (document package at the link);
delays with State Treasury payments under project (Ukrainian partner should submit letter with details on the delay, including name of the project, date, purpose of payment, amount of invoice, when was submitted to State Treasury);
visa support letters for Embassies (in English language via e-mail send details on the request: name, surname, position, role in the project, institution, passport#, project # and title, purpose of visit, dates, a copy of invitation letter).
It is recommended to invite to your events performed in Ukraine to learn about your project developments and to disseminate further for wider audience:
1) EU Delegation to Ukraine – representative of donor in Ukraine (This email address is being protected from spambots. You need JavaScript enabled to view it.);
2) Ministry of Education and Science of Ukraine – key beneficiary (This email address is being protected from spambots. You need JavaScript enabled to view it.);
3) NEO-Ukraine – Programme representative (This email address is being protected from spambots. You need JavaScript enabled to view it.), do not hsitate to use our web-site for wider dissemination;
4) Relevant stakeholders, beneficiaries from academic and non-academic communities.
InfoBox with detailed description of the projects in 2 languages English and Ukrainian with relevant contacts for the period of 2015, 2016, 2017, 2018, 2019, 2020 рр. is available here:
All Erasmus+ projects in higher education by actions, HEIs, calls with links and possibilities to filter uder different categories is at the link here:
II. Key National legislation documents for Erasmus+: CBHE projects implementation:
Ukrainian partners are highly recommended to read PAMYATKA in Ukrainian language -
NEW - Useful resources from the Grant HoldersMeeting in Brussels for 2020 project winners - at the link here.
III.Useful Resources and recommendations:
To help project teams to provide the new Law of Ukraine "On Higher Education" and Bologna Process instruments quality implementation, please ensure that EU partners work closely with Ukrainian partners on content, methods, methogologies and modern resources usage and approach with system to curricula modernization based on key documents like ESG, new ECTS User Guide, Qualification Framework etc. (translations into Ukrainian are available at HERE webpage ( HERE team).
Quality Assurance guidelines based on UA legislation is described within CBHE QUARE project, please consult results and docs at the link
National Quality Assurance Agency resources are obligatory reading for the HEIs of Ukraine: https://en.naqa.gov.ua/
Requirements on the Ukrainian legislation to the curricula development to be followed by Ukrainian partners is specified in the videopresentation of NEO-Ukraine Analytic Manager - Zhanna Talanova
Additionally, the universities are recommended to use the Higher Education Reform Experts - HERE materials and publications which are available at HERE web-page: ( HERE team) the experts are available to provide trainings upon request where necessary (upon request).
It is recommended that project information with university contacts and relevant logos are placed on University web-site for further dissemination within universities.
It is recommended that each partner university check at their home universities if they have/had other CBHE or Tempus projects to ensure cooperation and synergy. List of all Tempus IV projects with contacts for synergy for avoiding duplication is available at the link
EACEA materials for Erasmus+: Capacity Building in the Field of Higher Education Projects Teams with contractual documents, forms for final and intermediary reports, guidelines and other information for beneficiaries is available at link
The translation into Ukrainian language of all EACEA documents and other useful materials for beneficiaries (Grant and Partnership Agreements, Guidelines on How to Use the Grant, procedures and mechanisms etc.) are available at the link
Please make sure all your partners receive necessary documents (like Grant Agreement with relevant Annexes) and that they understand perfectly their roles and obligations.
In the Partnership Agreement it is recommended to specify carefully the quality assurance procedures for the content of the developed materials and process of the implementation of the project; eligability period, reporting period (+2 months), audit and payment the balance period (+3 months); penalties payment procedures and repsonsibilities; equipmnt purchase procedure; usage of the savings under unit cost if applicable etc.
It is recommended to agree on transparent and equal treatment mechanisms with all necessary procedures for project implementation and finance management, including the usage of the savings on travel&cost of stay unit costs (Partnership Agreement, Memorandum, Minutes etc.). Useful videopresentation is available at the link here, performed by the NEO-Coordinator Svitlana Shytikova.
It is recommended to use only university account mechanism[1], it is an institutional cooperation, not idividual, capacity building on the project management including grant funds management of the staff (involve actively accounting and international relation offices) is among the objective of the Eramus+ Programme. National Erasmus+ office - Ukraine can provide additionl training for the accountants (upon request free of charge).
It is highly recommended that the international relation and accounting offices are involved actively to help with project implementation for administrative support and coordination (their fees are eligible). Recommendations and other useful information for Ukrainian partners, including legislation, translations, templates are available at the link
It is recommended to request official explanation with arguments of the university rector on finance management challenges (if any) and consult NEO before apply to EACEA (where relevant). In any case the EACEA will consult NEO-Ukraine on the arguments.
It is important to remember that it is university (institutional) cooperation, not individuals, please consult Gant Agreement and Project Managers Meeting Presentations about finance management rules.
The currently major risks among other things are the following:
- lack of competencies and experiences on finance management at university accountants (until they try they never learn) and lack of administration support (NEO Ukraine is ready to provide training/ consultation);
- weak banking system (organization funds are not protected and no guarantee on the bankruptcy (only Court cases might help but will be costly and timely) which is not considered by Grant Agreement as a Force Major case; private accounts are guaranteed at the level of only 200000 UAH), so please request the university to verify situation with their bank;
- some uncertainty within national legislation, some bylaws might contradict to laws, or lack of definite mechanism (which can be managed).
In case, any problem on managing the grant is communicated by the Ukrainian university, please request them to formulate it in details and send them to NEO-Ukraine for immediate assistance. Inform the NEO-Ukraine immediately if any accounting challenges occur.
IV.Budget lines
Following budget lines university mechanisms samples from other projects to bear in mind:
Staff cost (university account): it is possible additionally to main employment contract with current staff member appointed by Ukrainian university for project tasks implementation to conclude Agreement (types are known by accountants, like civil-legal agreement, author agreement etc.), samples are simple and will help to transmit and trace all payments easily.
Travel costs and cost of stay (university account): there are national regulations for the rates on travel&cost of stay, if higher rates (e.g. due to university internal regulation or Partnership Agreement) applied, the difference on the amount, excluding tickets, visa, insurance and hotel cost (so called confirmed expenditures), is a subject of taxes. Pre-payment for business trips could be made by university in currency. If possible, e-tickets, e-reservation and payment for hotel could be made directly by coordinator university when there is a delay with 1st instalments(to hotel, e-booking) in order to avoid double losses due to currency exchanges.
If the EACEA Project Officer authorised possibility to purchase the Equipment by each UA partner university individually (university account): According to the national legislation (Law on Public Procurement) when the project is officially registered, the rules of donors could be used for tendering procedures, such rules are detail described in the Guidelines on How to Use the Grant or in the partnership agreement and equipment list is specified in Procurement Plan and Registration Card. Otherwise (for non-registered projects), public tendering and ProZoro system rules should be applied, they require much specific documentation and procedure to be followed and include preparation of many additional files.
Other option which is used by the project teams is a 3 party Agreement: payer/equipment provider/ university. Template for the 3 party Agreement is available at NEO page for implementers (before equipment purchase – registration is obligatory for VAT exempt and for usage of EACEA rules for tendering). Sample in English and Ukrainian languages:
In case of equipment import the procedure includes necessity to uncustom goods which require special documents preparation and fees (before equipment purchase – registration is obligatory for custom fee exempt). See presentation in English language:
Request your partner to check with university rules for equipment purchase and tendering (verify provider banks reliability).
The registration of the projects allows the universities to apply rules for tendering based on the Guide on the Use of the Grant, or it could be also described in details in Partnership Agreement and include analysis of the market suggestons, direct mailing or open call on the university web-site etc. Main task is to have and follow the transparent procedures and decision-making on the selection results.
Subcontracting (university account): depending on services, agreements with invoices and protocols of delivery or 3 party agreements are possible (verify banks reliability).
According to the Law of Ukraine "On Higher Education", the Ukrainian Universities has got more autonomy on academic and administrative management and partly the financial autonomy.
The Law applies all Bologna instruments well regulated, so the curricula modernisation must be based on that instruments and procedures similar to the European Universities, no barriers any more, just lack of competence to implement.
Samples of the tables useful for the management of the grant funds - experience of Georgia project coordinator:
Budget Expenditure
Working Days per Work Package
Documents overview
V.Registration Documents.
Please provide to Ukrainian partners all documents required for obligatory registration, which allows the project the following:
to be visible and officially recognized as a cooperation project at the governmental levels;
to inform and receive support from key beneficiary – Office of the President of Ukraine and the Ministry of the Education and Science of Ukraine;
to use the articles at all legislation regulations (e.g. budget code, tax code, custom regulations, national bank, public purchase law and others): the rules of the donor is used as subject of international agreement ratified by the Verkhovna Rada as a Law;
the funds to be exempt from university income tax (20%)
the goods (equipment etc.) and services to be VAT (20%) exempt;
the goods (equipment etc.) and services to be custon fees and duty exemp;
to use Erasmus+ Programme rates for staff and study visits as well as procedure and rules for tenders.
Obligatory registration process does not prevent usage of funds by the university and should be performed in parallel at the earliest stage. There is no obligatory selling of the curency any more!
Please delegate to one Ukrainian partner, preferably located in Kyiv (if available) the task to register the project. NEO Ukraine has all templates available and will consult in details. The registration package has to be submitted to NEO Ukraine first.
Please watch the recording on the Registration procedures carefully at the link here.
Composition of the registration package (according to the Regulation of the Cabinet of Ministers of Ukraine on the establishment of the system of attraction, use and monitoring of international technical aid, #153 as of 15/02/2002
1. Letters of requests to the Office of the President of Ukraine, signed by the Rectors/ Vice-Rectors of Ukrainian universities. Letters of request should contain names of ALL partners from Ukraine (both academic and non-academic). The template of the letter is available at:
2. Copy of the Grant agreement, verified/certified (signed and stamped) by the coordinator of the project + Ukrainian translation (translation sample is available).
2.1. Copy of the Annex 1 - Description of the Action with translation of this Annex.
3. Copy of the partnership agreements (or memorandums of cooperation) signed between the coordinator and Ukrainian partner (translation is available). These documents should contain name of the project, its objectives, terms of implementation, tasks assigned to every Ukrainian partner, obligations of the coordinator and partners, expected results, qualitative and quantitative criteria of assessment, list of equipment and services needed for project implementation, expected impact of the project in Ukraine. Sample of Memo in English and Ukrainian languages:
4. Letter of support and endoresement of the procurement plan from the Ministry of Education and Science of Ukraine (in original).
5. Two originals of the Procurement Plan (according to the special form), signed by the Project Coordinator University authorized person (and stamp, if available) and endorsed by the Ministry of Education and Science of Ukraine letter. Sample in English and Ukrainian languages:
All provided copies of the documents and their translation should be certified by the relevant department of Ukrainian universities.
Details and all above forms, translations and templates on registration are described at: http://erasmusplus.org.ua/erasmus/ka2-proekty-spivpratsi/vykonavtsiam.html
NEO - Ukraine team is open for cooperation, please do not hesitate to contact us! You are very welcome to our office at any time when in Kyiv!
---
[1] The exception could be made by the EACEA approval at the very beginning of the project: e.g.1st kick-off meeting when the key documents, like Partnership Agreement, is not signed yet and funds are not yet at the universities accounts, or at beginning of the year due to the specific of the budgetary planning sometimes all January State Treasury Department could either delay or does not pay invoices in January). In such cases, it is recommended that the coordinating organization agrees with EACEA possibility on the exceptional case after EACEA approval to purchase and provides e-tickets and e-booking for participants and pays directly the providers (hotels, tickets booking portals), if possible. Otherwise it might influence the participation of the UA partners in the important event. Please recommend the UA HEIs to reflect correctly in the orders for the business trips, if no pre-financing were paid and the participants commit thier own funds "the business trip will be covered by the university by Erasmus+ CBHE Project Grant #__ when transfered to the university accounts". No cash or individual accounts transfers!!! Please recommend to consult NEO-Ukraine team for best practices to avoid penalties and any types of problems in the future.