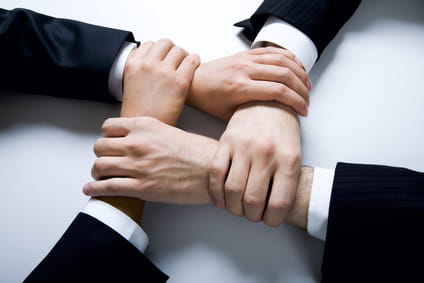 Knowledge alliances are transnational and result-driven activities between higher education institutions and businesses.
Knowledge Alliances target cooperation between organisations established in Programme Countries. Organisations from Partner Countries may also participate as partners (not as applicants) if they bring an essential added value to the project. The projects are open to any discipline, sector and to cross-sectoral cooperation.
Knowledge Alliances aim at strengthening Europe's innovation capacity and at fostering innovation in higher education and business.
They intend to:
develop new, innovative and multidisciplinary approaches to teaching and learning;
stimulate entrepreneurship and entrepreneurial skills of higher education teaching staff and company staff;
facilitate the exchange, flow and co-creation of knowledge.
What does it support:
Examples of Knowledge Alliances activities
Boosting innovation in higher education, business and in the broader socio-economic environment:
jointly developing and implementing new learning and teaching methods (like new multidisciplinary curricula, learner-centred and real problem-based teaching and learning)
organising continuing educational programmes and activities with and within companies
jointly developing solutions for challenging issues, product and process innovation (students, professors and practitioners together)
Developing entrepreneurial mind-set and skills:
creating schemes of transversal skills learning and application throughout higher education programmes developed in cooperation with enterprises aiming at strengthening employability, creativity and new professional paths
introducing entrepreneurship education in any discipline to provide students, researchers, staff and educators with the knowledge, skills and motivation to engage in entrepreneurial activities in a variety of settings
opening up new learning opportunities through the practical application of entrepreneurial skills, which can involve and/or lead to the commercialisation of new services, products and prototypes, to the creation of start-ups and spin-offs
Stimulating the flow and exchange of knowledge between higher education and enterprises:
study field related activities in enterprises which are fully embedded in the curriculum, recognised and credited
set-ups to trial and test innovative measures
exchanges of students, researchers, teaching staff and company staff for a limited period
involvement of company staff into teaching and research
Length: 2 to 3 years
Maximum grant award:
EUR 700,000 for 2 years
EUR 1,000,000 for 3 years
New call is under discussion and planned to be announced in October 2020 with deadline in February 2021
Knowledge Alliances may organise learning mobility activities of students, researchers and staff in so far as they support/complement the other activities of the Alliance and bring added value in the realisation of the project's objectives. Mobility activities do not constitute the main activities of a Knowledge Alliance; extending and scaling-up these activities would need to be supported via the Key Action 1 of this Programme or other funding instruments.
For detailed information on activities supported by a Knowledge Alliance project please refer to the Erasmus+ Programme Guide and to the Erasmus+ Project Results.
Information of the EACEA website.