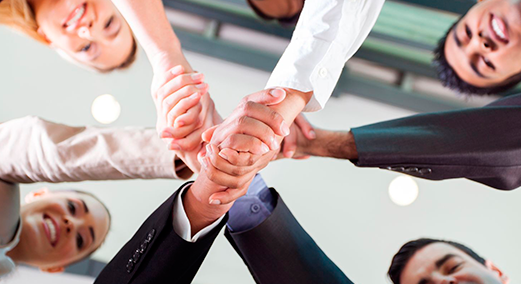 Strategic Partnerships are transnational projects designed to develop and share innovative practices and promote cooperation, peer learning, and exchanges of experiences in the fields of education, training, and youth.
Overall, strategic partnerships aim to address horizontal priorities as well as field specific priorities in the areas of:
Higher education
Vocational education and training
School education
Adult education, and
Youth.
There are two kinds of Strategic Partnership; those supporting innovation and those supporting the exchange of good practices.
More information on the field-specific priorities is available in the Programme Guide.
Strategic Partnerships provide opportunities for a wide variety of public, private, and non-governmental organisations to implement a broad range of activities including, for example:
Strengthening cooperation and networking between organisations,
Promoting the development, testing, and implementation of innovative practices,
Promoting the recognition and validation of knowledge, skills, and competences,
Promoting cooperation between regional authorities to develop new systems for education, training, and youth,
Supporting learners with disabilities and special needs and ease their transition to the labour market,
Supporting education and training professionals to promote equity, diversity, and inclusion in learning,
Promoting integration of newly arrived migrants and raising awareness about the refugee crisis in Europe
Promoting entrepreneurship and active citizenship among young people.
Strategic Partnerships Projects are devoted to different fields and includes multinational teams with Ukrainian organisations in partnerships, in particular:
Two Strategic Partnerships project in the field of Schools (КА201): 1) Pixels on Tour aims at tackling, over a two years period, these inclusion issues by providing necessary means and training for teachers through including artistic projects, project team includes D.O.M.48.24 NGO – Ukraine. EU Grant for the project – 222904 EUR. 2) Folk Music Education for Future Generations with Lviv National Music Academy n.a. Mykola Lysenko.The main objective of this project is to design, test and implement a new, adaptable model which could be further used and developed in other national contexts as well. Grant amounts at 182 007 Euro.
Four Strategic Partnerships Projects in the Field of Higher Education (КА203) have been implementing: 2014: Information Security with National Technical University of Ukraine «Kyiv Polytechnic Institute» as a partner. EU Grant for Project – 150 090 EURO
2017: Multiple Higher Educational Institutions – Masters In Entrepreneurship is with Higher Educational Institution of Ukoopspilka Poltava University of Economics and Trade. EU Grant for Project – 300 000 EURO.
2018: 1) International mobility – a chance and a problem. Proper preparation for studying at a foreign university. Ternopil National Economic University. EU Grant for Project – 180076 EUR.
2) Partnership for Learning and Teaching in University Mathematics – Borys Grinchenko Kyiv University. EU-Grant for Project – 417065 EUR.