EU-funded Erasmus+ 2021-2027 Programme: Hot News!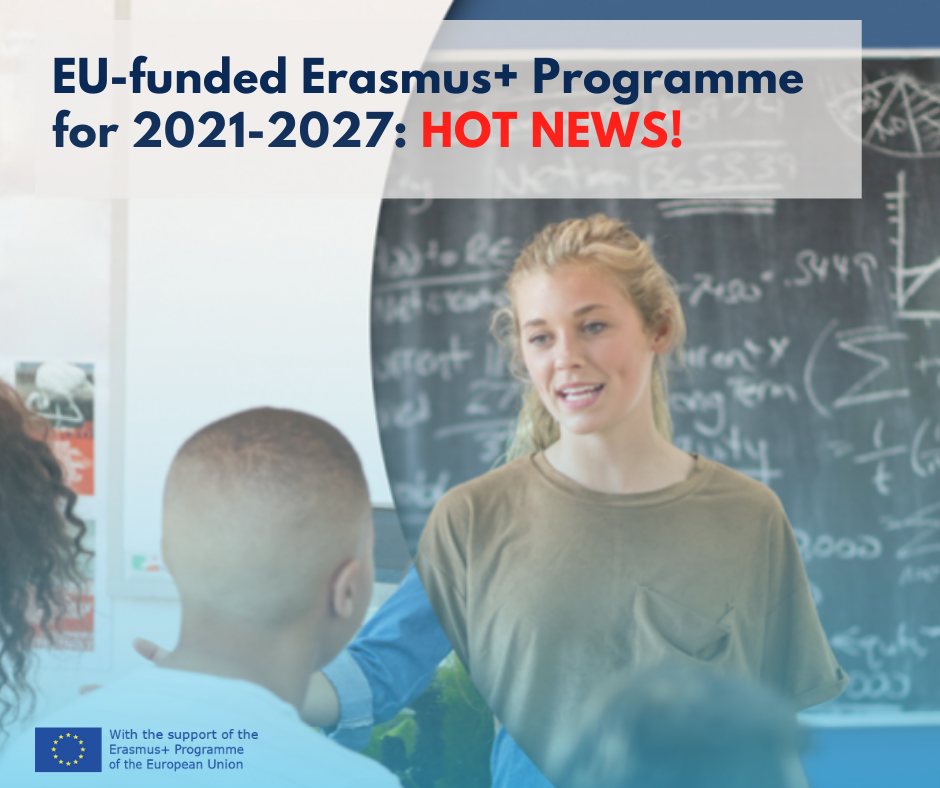 The new Erasmus programme 2021-2027 has been LAUNCHED. The first annual work programme and the call 2021 have also been published.
The programme's budget is €26.2 billion, compared with €14.7 billion for 2014-2020. This will be complemented by about €2.2 billion from the EU's external instruments.
With this increased budget, Erasmus+ will be more inclusive, more digital, and more green. It will also include DiscoverEU which offers 18 year-olds the possibility to get a European rail pass to travel, learn from other cultures and meet fellow Europeans.
The Erasmus+ Programme Guide (version 1 of 25/03/2021) - at the link.
Erasmus+ Call for Proposals, published on 25/03/2021 at the link.
Annual Work Programme for Erasmus+ - at the link.
Read more about the new features of the programme at the link.
International dimension - at the link.
Jean Monnet Actions - at the link.
Erasmus Mundus Master Programmes - Design Measures - at the link.
Erasmus Mundus Master Degrees - at the link.
Sport Action Infoday videorecording - at the link.
Do not hesitate contact your National Erasmus+ Agency in Programme Country or National Erasmus+ Office in Partner Country for support and help - FREE of CHARGE!
Looking forward to cooperation!
Good luck! Moving forward together with European Union and Erasmus+!