Tuesday, 15 September 2020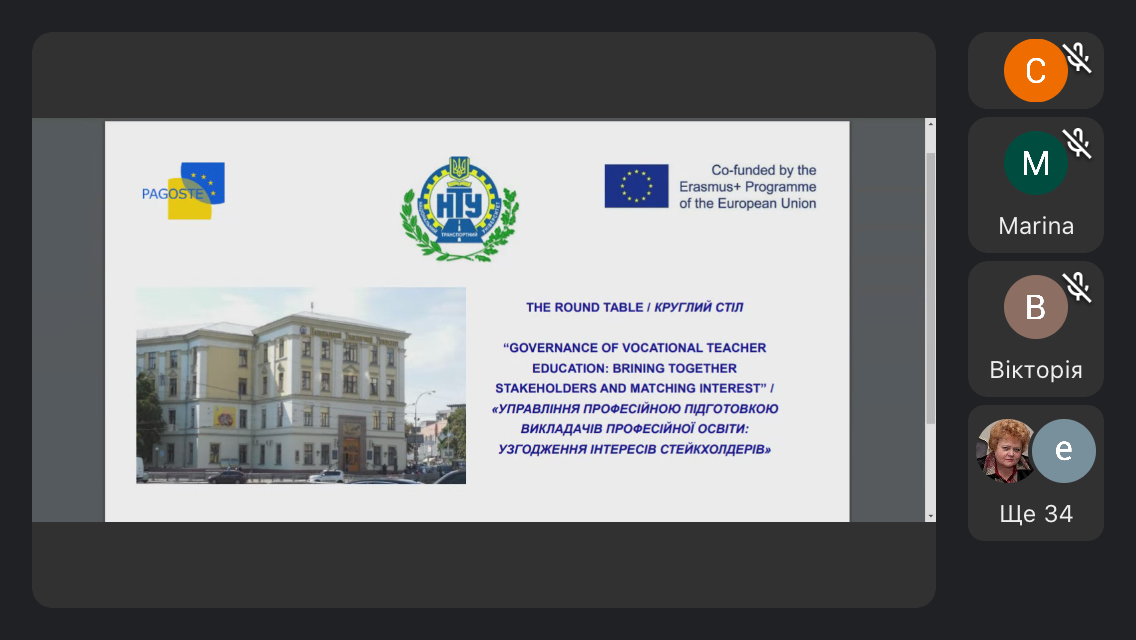 On September 14-15, 2020 within the framework of the international Erasmus+ project "New mechanisms of partnership-based governance and standardization of vocational teacher education in Ukraine (PAGOSTE)" the round table "Governance of vocational teacher education: bringing together stakeholders and matching interests" was held. It was organized by National Transport University.
The purpose of the event is a public discussion with stakeholders on the results of the national survey on the partnership-based governance of training for vocational teachers' education institutions and the development of the roadmap for changes.