Monday, 06 September 2021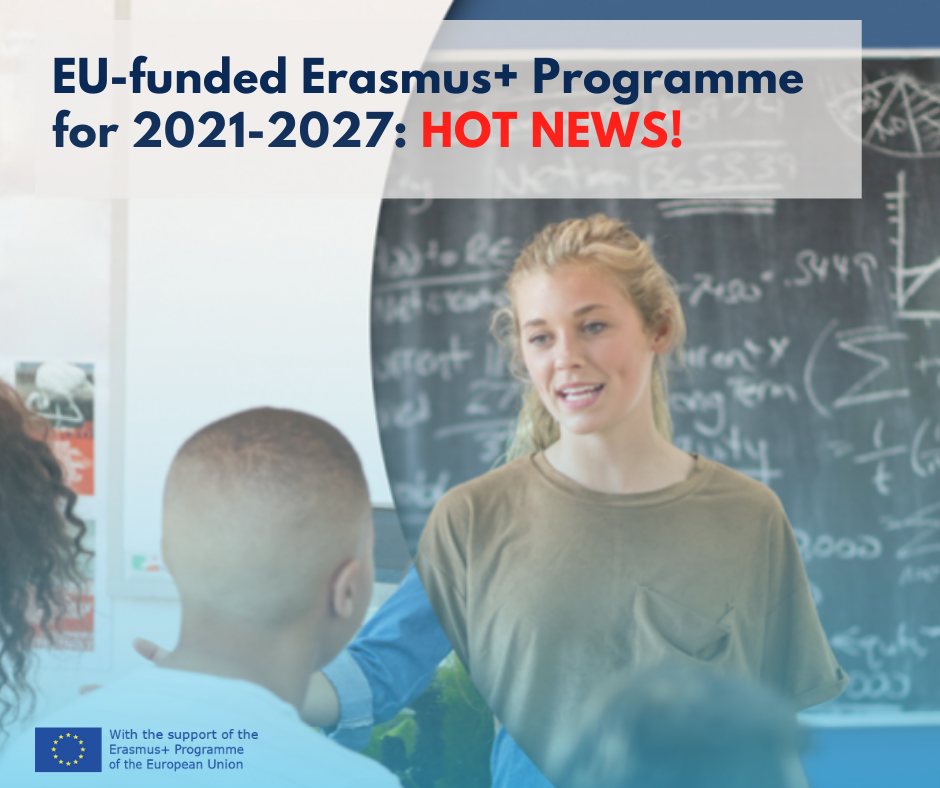 The new Erasmus programme 2021-2027 has been LAUNCHED. Education and Sport Calls are finished. Youth mobility calls of the 2nd round are ongoing by October 2021.
The 2nd call is to be launced in October/November 2021.
The first annual work programme and the call 2021 have been published. The programme's budget is €26.2 billion, compared with €14.7 billion for 2014-2020. This will be complemented by about €2.2 billion from the EU's external instruments. With this increased budget, Erasmus+ will be more inclusive, more digital, and more green. It will also include DiscoverEU which offers 18 year-olds the possibility to get a European rail pass to travel, learn from other cultures and meet fellow Europeans.
The Erasmus+ Programme Guide - at the link.
Erasmus+ Call for Proposals, published on 25/03/2021 at the link.
Annual Work Programme for Erasmus+ - at the link.
Read more about the new features of the programme at the link.
International dimension - at the link.