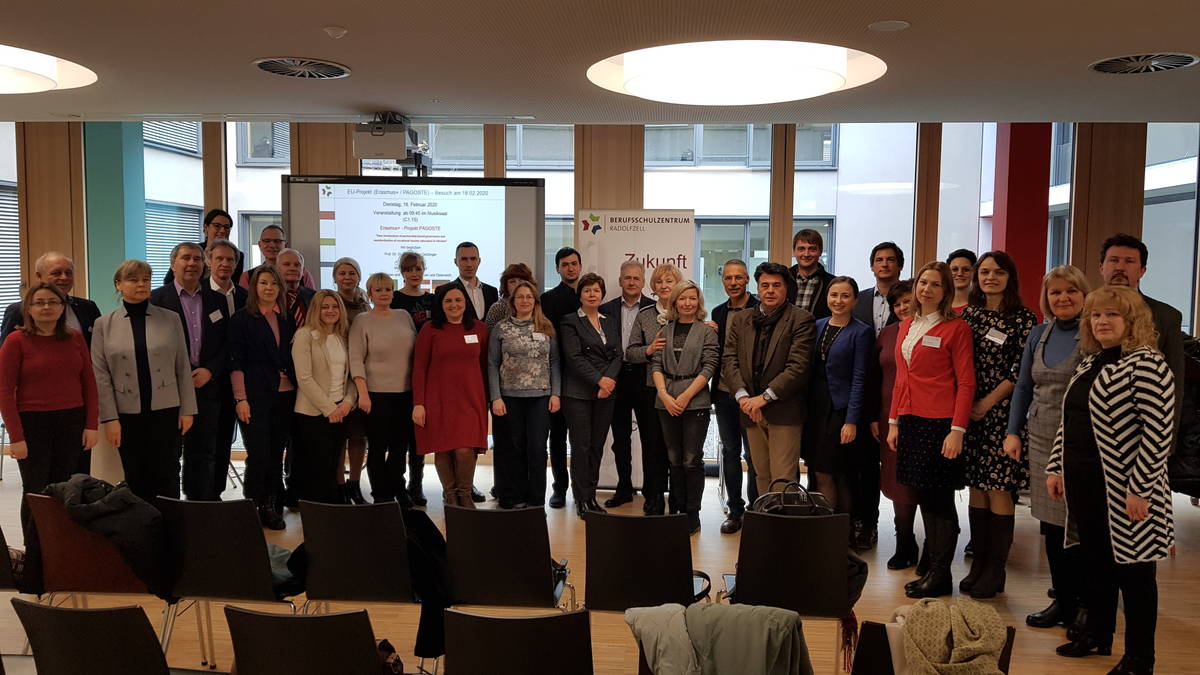 On 17-18 of February 2020, the University of Konstanz hosted the first kick-off workshop of the Erasmus+ project "New mechanisms of partnership-based governance and standardization of vocational teacher education in Ukraine (PAGOSTE)".
The project teams from Ukraine and three EU countries (Germany, Austria, Italy) spent two days intensively working on the project issues. Generally, 36 participants took part in this event.
The aim of the workshop was to discuss the implementation of the first working package "Analysis of governance of vocational teacher education", as well as issues related to ensuring the quality and sustainability of the project results, developing a plan of communication and dissemination.