Erasmus+ presentation within "Culture Relations between Ukraine and EU: 2018 results" (4-5.12.2018, Kyiv)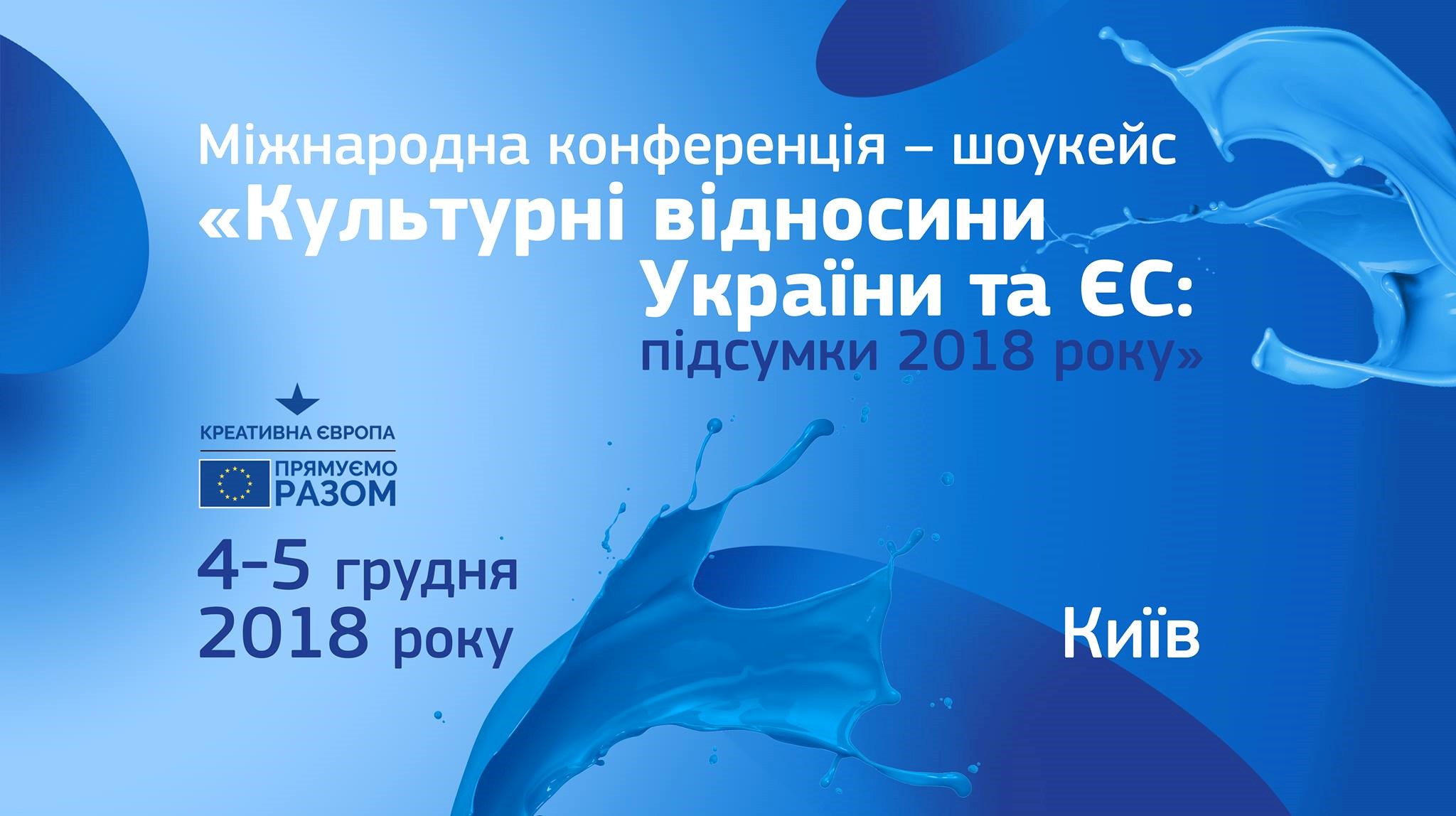 On 4-5 December 2018, the second international conference "Cultural Relations between Ukraine and the EU: The Results of 2018" was held in Kyiv. The event is organized by the National Bureau of the EU program "Creative Europe" in Ukraine in cooperation with the Delegation of the European Union to Ukraine.
More than 100 participants (Public and Private authorities, HEIs and RI, NGOs and business sphere) took part in the event.
The purpose of the conference was to summarize the results of 2018 and discuss the EU-Ukraine cooperation strategy in the context of cultural and creative industries in the future. On the first day of the event, the results of the European Year of Cultural Heritage were discussed and presentations of successful projects supported by the European Union in the sphere of culture and creative industries of Ukraine were conducted.
The NEO-Ukraine manager Kateryna ZHDANOVA presented the opportunities within Erasmus+ in the fields of Higher Education and Youth. During the results' presentation session, the NEO-Ukraine provided statistics on involvement of Ukrainian art organisations (HEIs, NGOs etc.) with the aim to interest newcomers among less active stakeholders in the field of art.
As a result of NEO-Ukraine presentation, participants increased awareness and understanding of Erasmus+ individual and organizational opportunities (KA1, KA2 and Jean Monnet). Participants got key recommendations on partner search, e-forms, supportive documents etc.
Useful materials about the Erasmus+ Jean Monnet opportunities were disseminated.