Participation in 69 BFUG meeting (4-5.03.2020, Kyiv)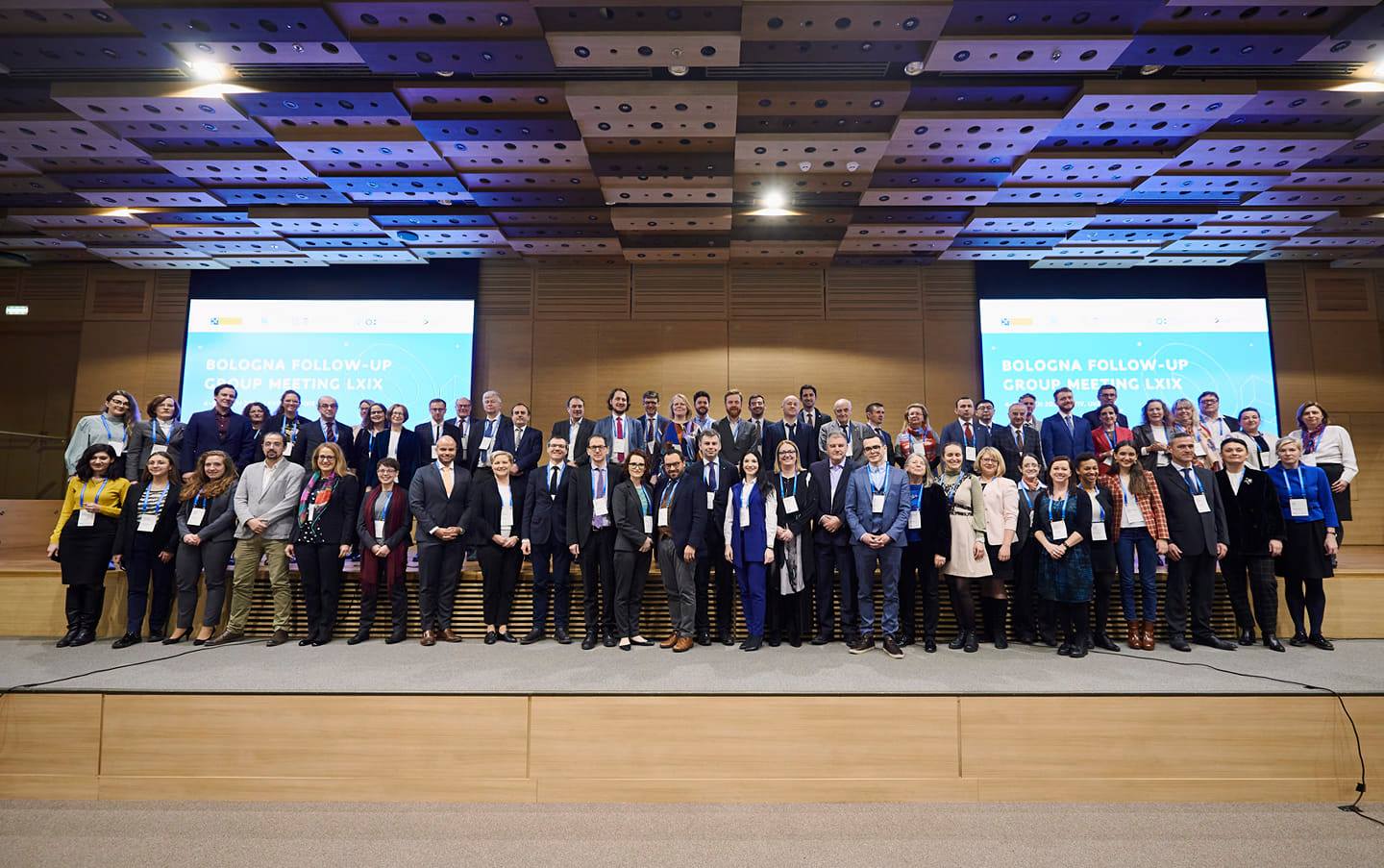 On March 4-5, 2020 the 69th meetings of the Bologna Follow-up Group took place in Kyiv. For the first time such an event was held in Ukraine, which is now co-chaired by BFUG-Croatia. The following organisations and its representatives took part in the Meeting: EHEA countries, advisory members and partners of the Bologna Process, European Commission, Council of Europe, UNESCO, Eurydice, EQAR, European Association of Universities, European Association of Higher Education Institutions (EURASHE), European Council of Graduate and Young Scientists, European Student Association (ESU) etc.
The main topic of the agenda was to prepare key documents for the Conference of Ministers of Education of the European Higher Education Area, to be held in Rome in June 2020 (statements, communiqués and annexes). During the meeting, participants also discussed individual issues of the first Bologna Global Policy Forum to be held in conjunction with the conference.
Representative of National Higher Education Reform Experts team (HERE team) Volodymyr BAKHRUSHIN also joined the event and contributed to the discussion of implementation and progress of higher education reforms in the countries of Bologna 2030.
Prepared by materials provided by V. Bakhrushin and materials of the Ministry of Education and Science of Ukraine