Participation in Round table "Europe – yesterday, today, tomorrow. The challenges of the Covid-19 pandemic" (19.05.20, online)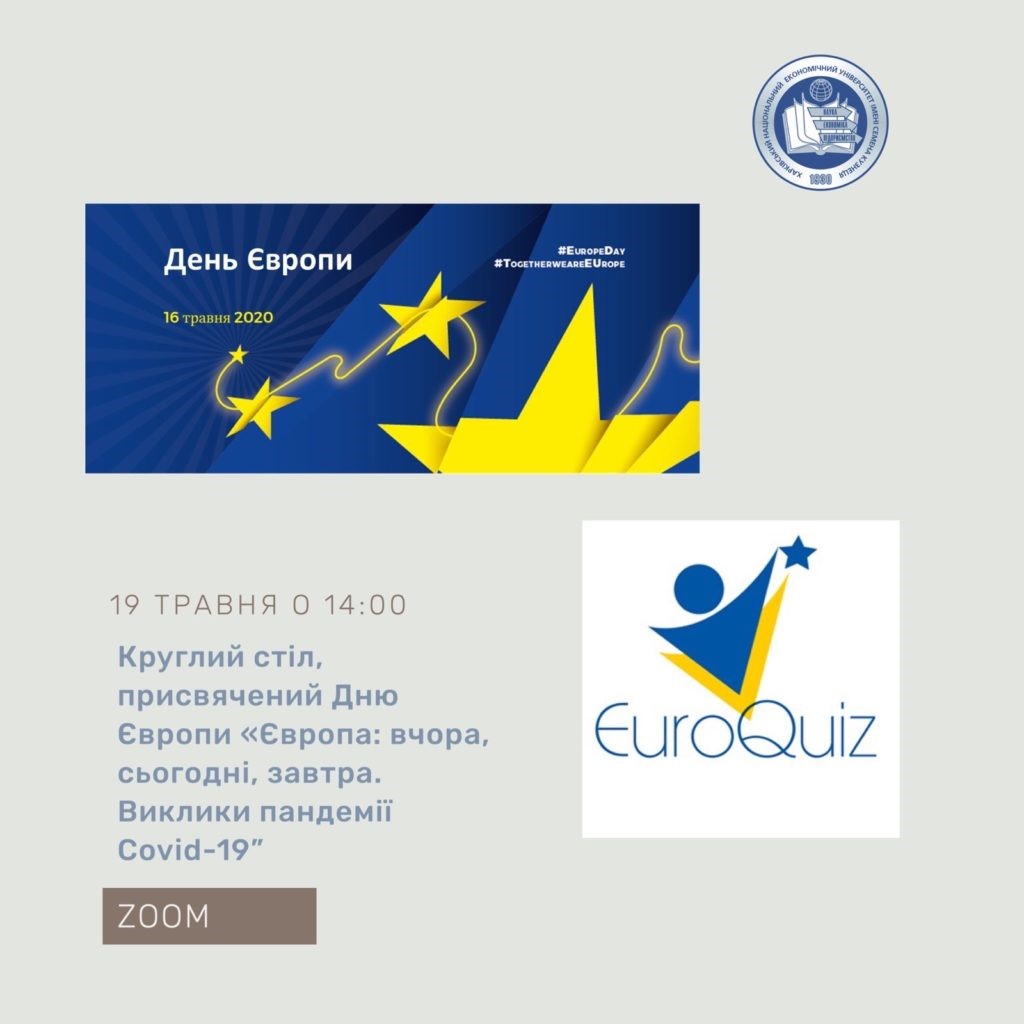 On May 19 2020 under the initiative of Simon Kuznets Kharkiv National University of Economics together with the Information Center of the European Union in Kharkiv with the participation of the National Erasmus+ Office in Ukraine a round table "Europe – yesterday, today, tomorrow. Challenges of the Covid-19 pandemic" in the format of a ZOOM conference was held.
The representative of NEO – Ukraine, Ivanna ATAMANCHUK, acquainted the participants of the ZOOM-conference with the challenges posed by the COVID-19 pandemic during Erasmus+ International Credit Mobility projects (KA107), Capacity Building of Higher Education (CBHE), Jean Monnet projects. In addition, speaker presented overcoming temporary obstacles to the effective implementation of Erasmus+ projects, paying particular attention to international mobility projects.