Participation in the International Scientific Conference within Erasmus+ CBHE CRENG project (20.01.2021, online)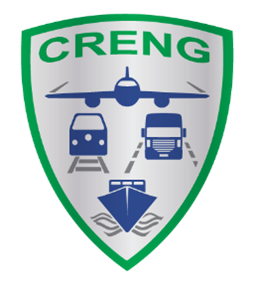 On 20-21 January 2021, Erasmus + CRENG project hosted the International Scientific Conference "Crisis and Risk Engineering for Transport Services" organised by Azov State Technical University. The conference summed up 2 years of fruitful cooperation in developments within higher education in the transport sector. The conference focused on European good practices and methodologies for teaching crisis disciplines and engineering risk for transport services based on in-depth research.
Natalia ZAKHARENKO, Dean of the Faculty of Transport Technologies of Azov State Technical University on behalf of the Organizing Committee opened the conference. Oleksandr CHEYLYAKH, Vice-Rector of Azov State Technical University, Marianna YATSYNA, CRENG Project Coordinator, Warsaw Polytechnic (Poland), Konrad LEVCHUK, CRENG Project Manager, Warsaw Polytechnic (Poland), Svitlana SHYTIKOVA, NEO – Ukraine Coordinator participated within the events with welcome speeches and presenting importance of the conference results for the transport systems of partner countries in general.
Svitlana Shytikova informed the participants about the new opportunities of the EUs Erasmus+ Programme for 2021-2027 and stressed the relevance of openness and accessibility of resources developed within the projects, synergies and exchange of experiences.
Participants of the meeting improved awareness on promotion and dissemination of achieved project results and activities, enhanced understanding of Erasmus+ financial management rules, and increased cooperation, synergy with key stakeholders to spread planned impact via individuals, institutional, local and national levels.