Participation in the kick-off meeting of the CBHE INTERADIS project (11-12.02.2021, online)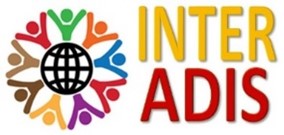 On 11-12 February 2020, the Erasmus+ CBHE project INTERADIS " International Students Adaptation and Integration" was launched.
The meeting was attended by representatives of the project consortium: Foggia University, Italy; Ostbayerische Technische Hochschule Amberg-Weiden, Germany; Hultgren Nachhaltigkeitsberatung UG, Germany; Mykolas Romeris University, Lithuania; KROK University, Ukraine; Yuriy Fedkovych Chernivtsi National University, Ukraine; National University of Water and Environmental Engineering, Ukraine; Odesa National Polytechnic University, Ukraine; Mariupol State University, Ukraine; Sumy National Agrarian University, Ukraine; V.N. Karazin Kharkiv National University, Ukraine; Ivan Franko National University of Lviv, Ukraine; Ukrainian State Center for International Education of the Ministry of Education and Science of Ukraine, Ukraine.
The first project meeting was aimed at getting to know the participants, the presentation of their own universities, in particular in the direction of cooperation with foreign students. In addition, the key points of further communication were identified and tasks were distributed for the successful implementation of the project over the next three years.
NEO – Ukraine Coordinator Svitlana SHYTIKOVA joined the meeting and provided the project team with key recommendations on project implementation and preparation for the kick-off meeting. Participants of the meeting improved awareness on promotion and dissemination of achieved project results and activities, enhanced understanding of Erasmus+ financial management rules, and increased cooperation, synergy with key stakeholders to spread planned impact via individuals, institutional, local and national levels.