Participation within the Erasmus+ CBHE WARN project (19.02.20, Kyiv)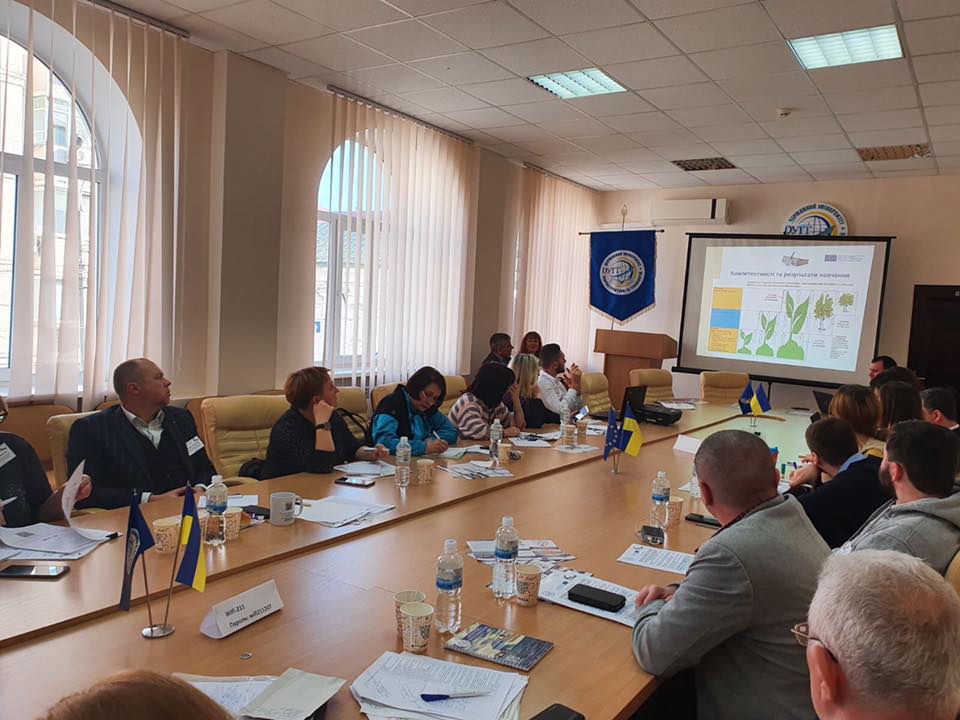 On February 19-20, 2020 the State University of Infrastructure and Technology organised a seminar "Updating EU Project Problems and Tasks" within the framework of the Erasmus+ WARN project. More than 40 representatives of the WARN Project teams "Academic Response to Hybrid Threats" and CRENG "Crisis and Risks Engineering for Transport Services" synergised during the 2-day seminar.
During the forst day of the seminar, Svitlana SHYTIKOVA and Zhanna TALANOVA, NEO – Ukraine representatives, and Yuriy RASHKEVYCH, National Higher Education Reform Experts team (HERE team) joined the event with welcome speeches and presentation. Speakers highlighted peculiarities of Erasmus+ CBHE projects' implementation in line with Ukrainian legislation and Programme rules.
Within the framework of the first day, Yuriy RASHKEVYCH, organized open seminar on the features of designing study programs based on international experience. Speaker presented topical issues of student-centered learning, the definition, role and recommendations regarding the formulation of learning outcomes, the methodology for new study programs. Around 100 participants visited Mr RASHKEVYCH presentation.
During the second day of the Erasmus+ WARN project team discussed project dissemination strategy, general management tools, further issues and solutions.
Speakers presentations at the link.