Zoom webinar on experience of equipment purchase (25.02.21, online)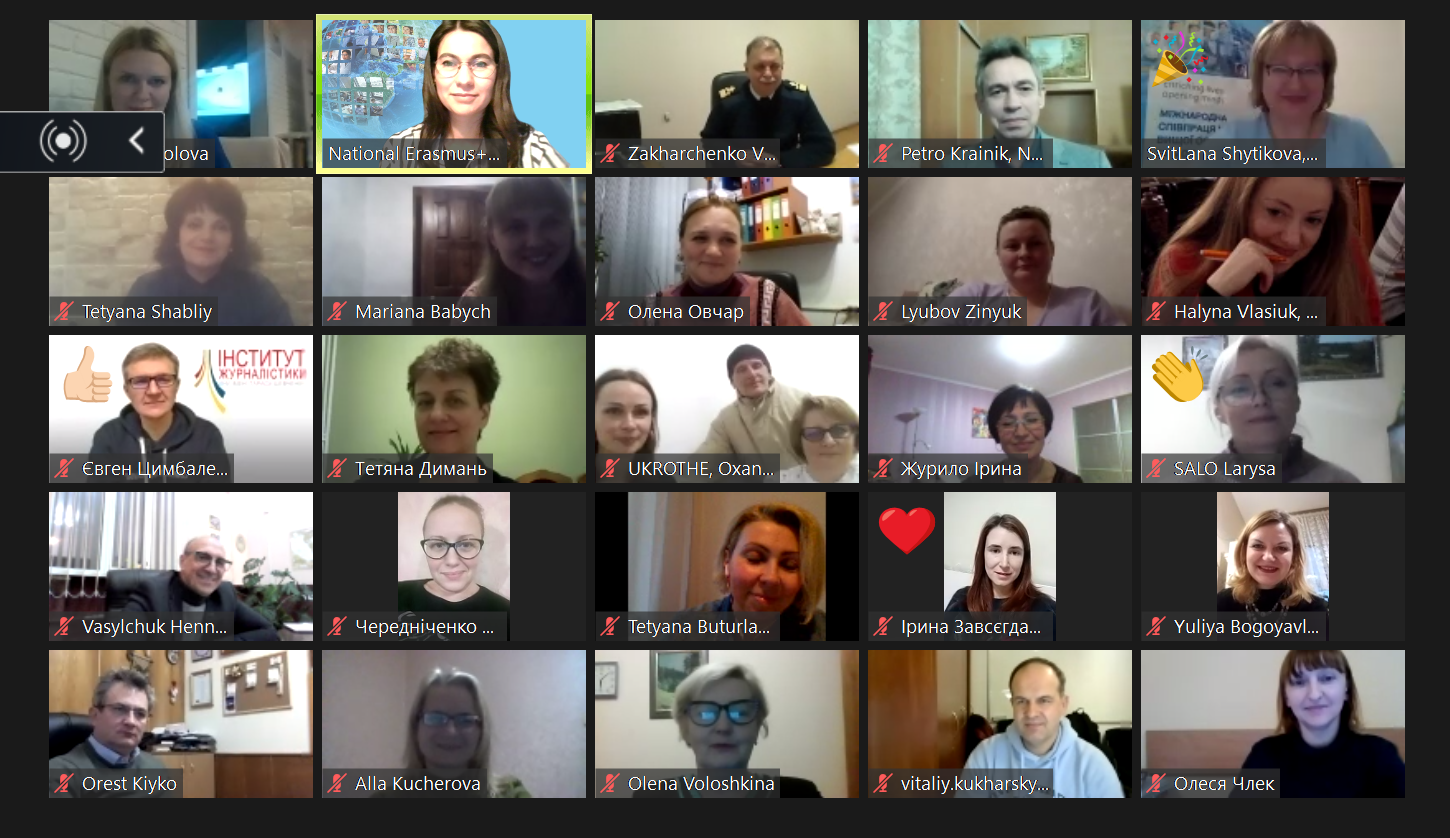 On 25 February, 2021, as part of a series of webinars for Erasmus+ projects teams, a Zoom webinar to share experiences in purchasing equipment for CBHE projects was organised. More than 65 participants (coordinators, managers and financial and economic departments) of the CBHE project-winners of 2019-2020 Calls joined the online meeting.
Belen ENCISO, Project Manager of the Education, Audiovisual and Culture Executive Agency (Brussels), drew participants' attention to the rules of the EU's Programme on the purchase of equipment, sharing examples of successful and unsuccessful practices based on project reporting and provided recommendations for procurement.
Svitlana SHYTIKOVA, NEO – Ukraine Coordinator, performed legal framework for the purchase of equipment, stressed specifics of projects registered as international technical assistance and highlighted the importance of fair and efficient use of EU funds.
Mariana BABYCH, Leading Specialist of the International Relations Department, Lviv State University of Physical Culture, representative of Erasmus+ CBHE REHAB project, and Yevhen TSYMBALENKO, Deputy Director of the Institute of Journalism, Taras Shevchenko National University of Kyiv, representative of Erasmus+ CBHE DESTIN project; Lydia ROMANYK , Oksana STETSIUTSYAK, chief accountant of Drohobych Ivan Franko State Pedagogical University; representatives of Erasmus+ CBHE UKROTHE project; and Lyubov ZINYUK , coordinator of Erasmus+ CBHE MOPED project joined the meeting to provide their cases in line with Ukrainian legislation.
At the end of the webinar, all participants had the opportunity to discuss important issues, challenges and share experiences in purchasing equipment in the framework of international technical assistance projects. Such webinars serve to develop the capacity of higher education institutions for the effective implementation of EU Erasmus + projects in Ukraine, as well as to improved knowledge of Erasmus+ financial rules and guidelines.