Cluster Seminar "Internal QA of Higher Education: Development of Educational Programs and their Accreditation" (18.11.2020, on-line)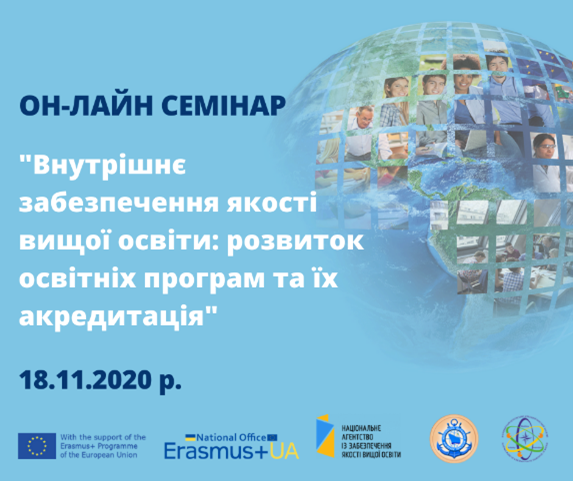 On 18 November 2020 National Erasmus+ Office in Ukraine (EU Project) jointly with the Kherson State Maritime Academy HERE team and NAQA organised the on-line Cluster Seminar "Internal quality assurance of higher education: development of educational programs and their accreditation".
About 300 representatives of higher education institutions and research institutions of the south-eastern region joined the event.
During the event the new approaches to the internal quality assurance of higher education in accordance with the ESG and national legislation; algorithm for developing, revising and improving educational programs based on the NQF, higher education standards, international standards; ensuring learning outcomes in educational programs; principles of construction and development of syllabus; preparation for accreditation of educational programs and methods of its implementation were presented.