Erasmus+ presentation within EU Study Days (09.02.19, Zhytomyr)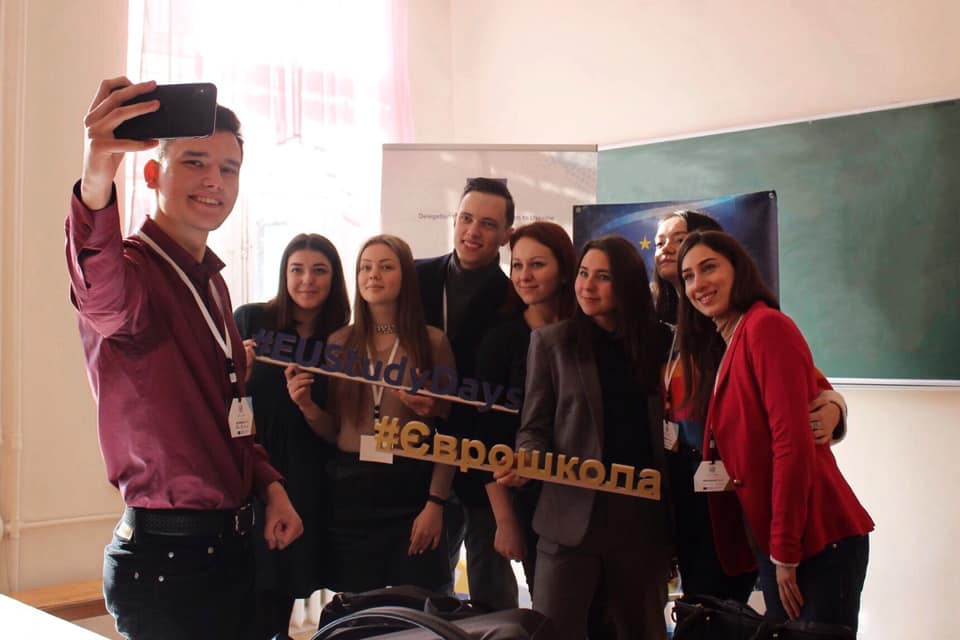 On February 9, 2019 in Zhytomyr National Erasmus+ Office in Ukraine presented individual opportunities in Higher Education and Youth within the session of the European project "EU Study Days". More than 50 students from different regions from Ukraine attended 4-day workshops on common eurointegration processes.
During the 3rd day of the session, NEO-Ukraine manager Kateryna ZHDANOVA provided presentation on individual opportunities in spheres of higher education and youth. During the presentation, the NEO-Ukraine representatives focused at clear guidelines, step-by-step instructions on how to apply for the calls for proposals, as well as a package of documents etc.
The capacities of Ukrainian active students from different regions of Ukraine were strengthened on deep understanding of educational and youth motilities around Europe. Useful materials about the Erasmus+ and promo materials were disseminated. Improved knowledge of the Erasmus+ for beneficiaries (organisations and individuals).
Presentations and key documents at the link
More information on EU Study Days (Euroschool) on Facebook