Erasmus + SPORT 2020: online meeting of project coordinators (09.02.21, online)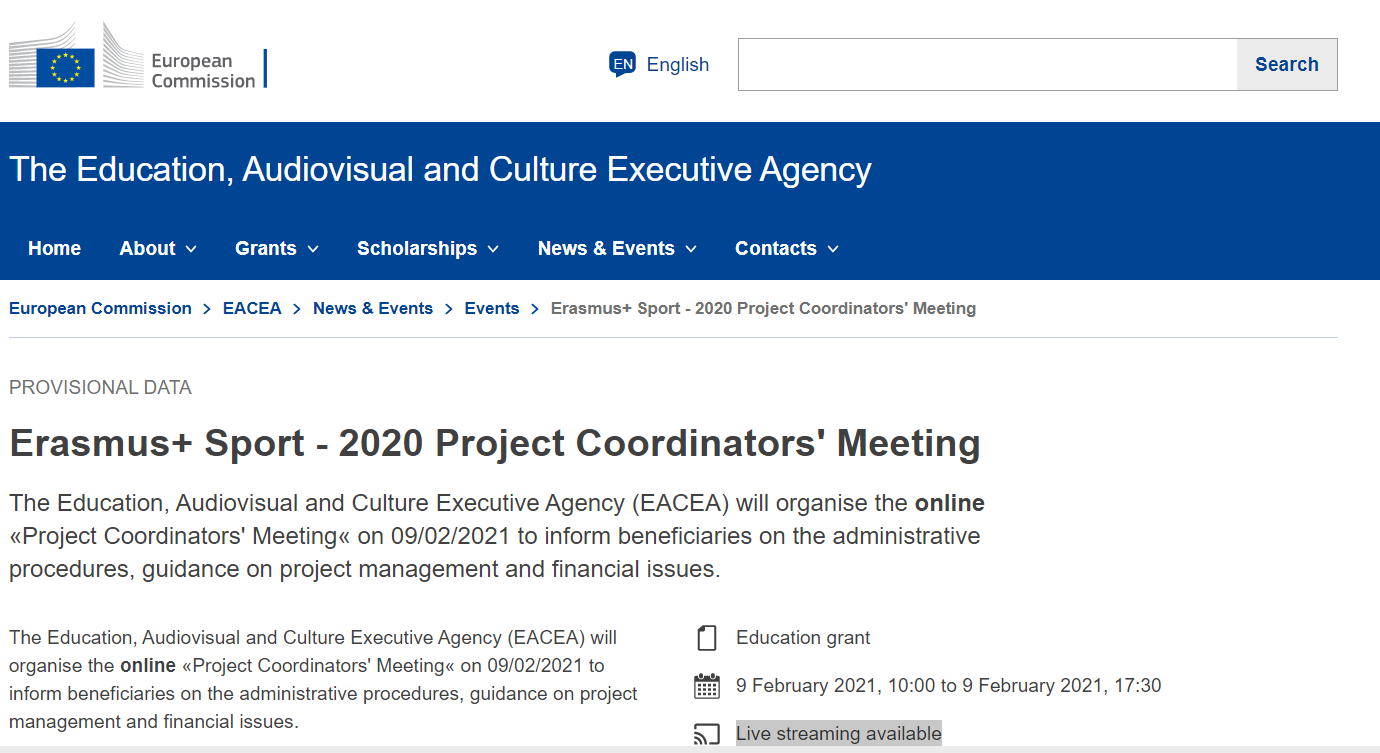 On 9 February 2021, the Education, Audiovisual and Culture Executive Agency (EACEA) of the European Commission held a online meeting of Erasmus + Sport Action projets' teams and coordinators.
AGENDA of the event.
During the event, speakers discussed policy and gave advices and tips on project management and submitting final reports and dissemination of results in the Erasmus+ project database.
With the participation of Ukrainian organizations in 2020, 5 projects with the participation of Ukrainian HEIs were supported for financing. In total, from 2014-2020, 12 projects in the field of sports are being implemented in cooperation with Ukrainian organisations.