International Teleconference within the framework of the Jean Monnet project (09.02.2021, online)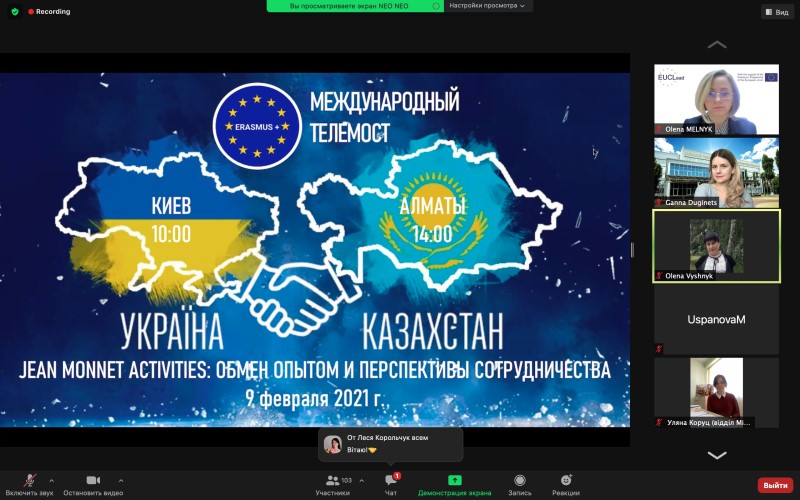 On 9 February 2021, the International Teleconference "Implementation of Jean Monnet projects in the Erasmus+ Programme in Kazakhstan and Ukraine: Exchange of Experience and Prospects for Cooperation" took place online.
This event was a joint initiative of the representatives of the two countries, designed to promote a better understanding of the specifics of the implementation of various projects in the direction of them. Participants got the opportunity to compare Kazakh and Ukrainian experiences, share good practices and successful cases, discussed potential challenges, considered possible ways to establish closer cooperation under the EU's Erasmus+ and intensify bilateral cooperation in the field of European studies.
As a result of the events, participants increased knowledge on Erasmus+ projects database, projects promotion and dissemination key steps, increased cooperation, synergies and exchange of good practices in EU Studies with Ukrainian and Kazakh colleagues.