Meeting with leadership and team of National University of Life and Environmental Sciences of Ukraine (10.01.18, Kyiv)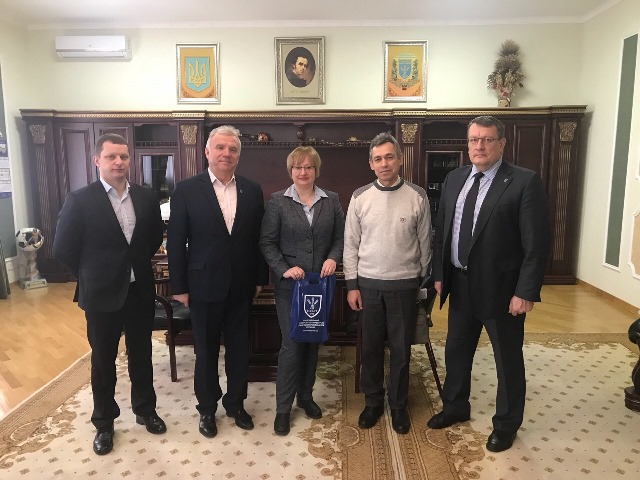 On 10 January 2018, National Erasmus+ Office in Ukraine held official meeting with Rector, Vice-Rector and Erasmus+ project teams' of National University of Life and Environmental Sciences of Ukraine,.
The Rector of the University, Stanislav NIKOLAYENKO in his welcoming speech highlighted the importance of international cooperation as key priority for University development. Mr NIKOLAYENKO thanked for the Erasmus+ office attention and support of the initiatives and showed hope and wishes for further cooperation.
During the meeting, Svitlana SHYTIKOVA, NEO in Ukraine director, and Petro KRAINIK, Jean Monnet manager, noted the effectiveness of the University's academic staff in Erasmus+ Programme participating. Thus, among the about 300 applications for KA2 funding, 8 projects were approved, moreover, NULES of Ukraine actively involved in 2 of them. About 200 applications on Jean Monet were submitted. 14 projects received funding (one of them is from NULES of Ukraine). In addition, Svitlana SHITYKOVA emphasized that, given the growing importance of the agrarian sector for the economy in our country, financing of projects related to the agrarian sector is also a priority.
During communication with the project teams, the issues of projectsimplementation (financial management, registration of technical assistance, dissemination of information about the project activities, etc.) were discussed.
Post release prepared on the materials of Oleksandr Labenko (Educational and Scientific Center for International Activity, Director). Link: https://nubip.edu.ua/node/41350.