National Tempus/Erasmus+ Office – 10 years in Ukraine!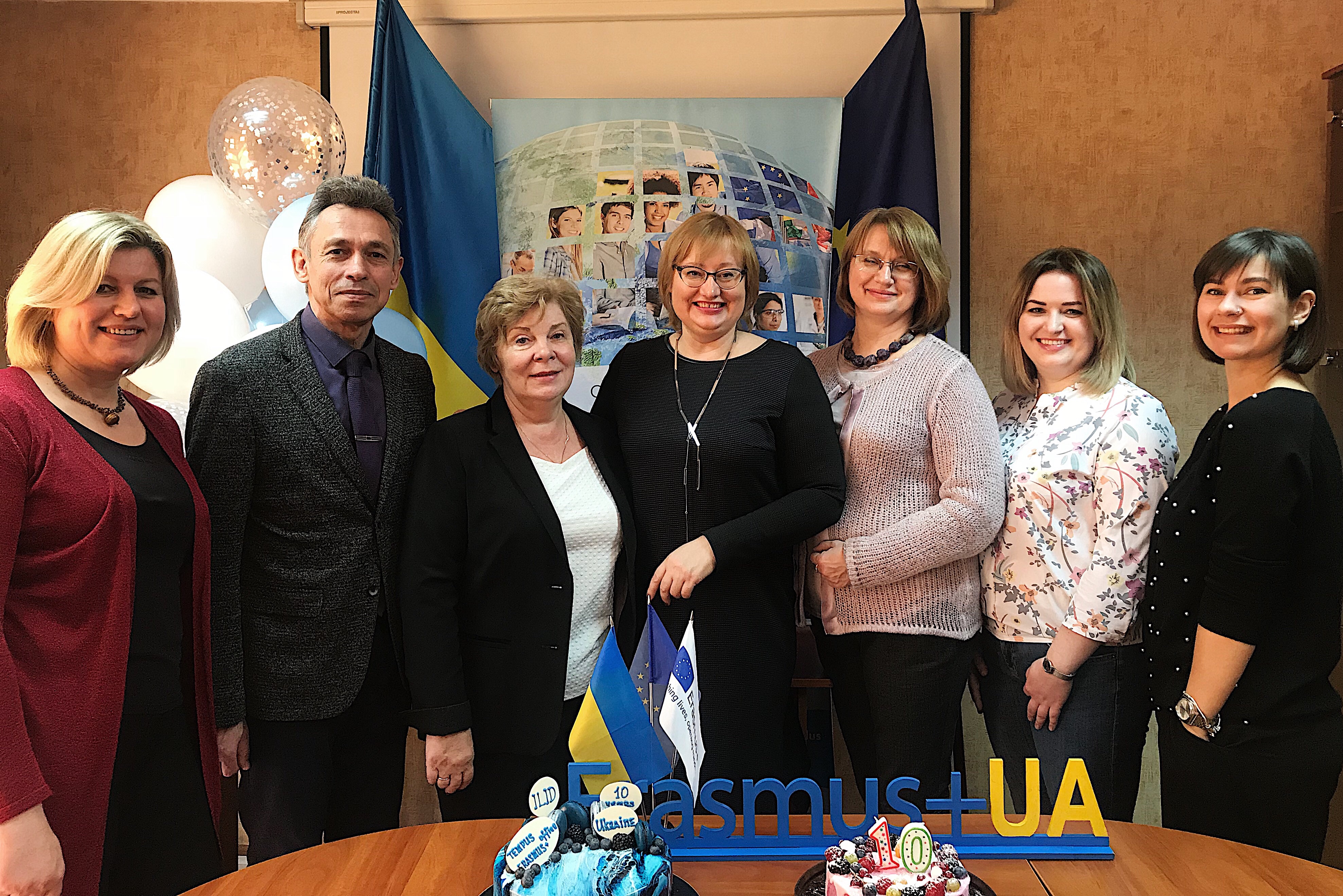 Unique experience in Ukraine! Valuable results! New collaborations and partnerships! Capacity building of organisations to join and deliver the EU Programme in higher education and implement reforms for development!
April 3, 2009 official openning of the office and 1st Information Day in Ukraine
Over 15 000 consultations provided (phone, skype, e-mail, meetings)
Over 2500 national and international activities
Over 400 HERE team activities with useful materials (25 team members with two hard losses)
193 monitoring missions, feedback reports and consultations provided to the projects teams
200 Ukrainian Higher Education Institutions actively cooperate within Erasmus+
2618 project in the field of higher education were submitted
1154 project funded in the field of higher education and 241 projects on other actions have been supported
Active cooperation with: Directorate General on Education and Culture of the European Commission, Education, Audiovisual and Culture Executive Agency, Delegation of the European Union to Ukraine, Parliamentary Commitee on Science of Education of Ukraine, Ministry of Education and Science of Ukraine, Higher Education Institutions, research institutions, students and employers organisations; Ministry of Econimic Development and Trade of Ukraine, Ministry of Youth and Sports of Ukraine, youth and other civil society organisations, state and private enterprises and other stakeholders and beneficiaries. Synergy with Horizon 2020, the British Council, DAAD, French Institute, Embassies projects and other international organisations.
Internet resourses: website&FaceBook page, projects database, partnership search, publications on higher education reforms, translations of the Bologna documents, presentations and guidelines on modernisation of the educational programmes, quality assurance, guidelines for the project teams on how to manage the grant, video and published resourses etc.
Project team – 2009-2019: Svitlana Shytikova, Olena Orzhel (till spring 2017), Iryna Kostyuk (till summer 2009), Zhanna Talanova (from summer 2009), Oksana Laushnyk (from 2011), Svitlana Batsyukova (2011-2015), Ivanna Atamanchuk (from 2015), Kateryna Zhdanova (from summer 2015), Petro Kraynik (spring 2017), Veronika Tkachenko (from 2018).
We would like to thank universities and all Erasmus+ friends and partners for the trust, experience, cooperation and constant support! Moving forward together with Erasmus+ family!