Participation in Bologna Hub Peer Support (05.10, on-line)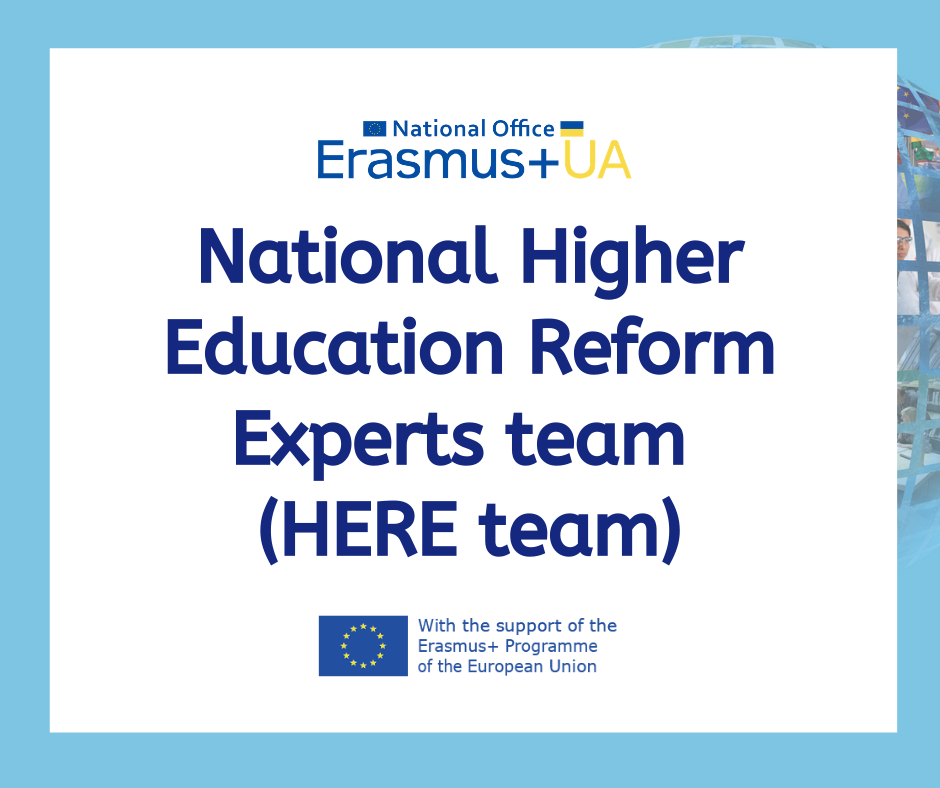 On 5 October 2020 the introductory seminar of Bologna Hub Peer Support took place.
The event was attended by 26 participants – experts from Austria, Albania, Belgium, Bosnia and Herzegovina, Armenia, Georgia, Spain, Latvia, Lithuania, the Netherlands, Germany, Slovenia, the United Kingdom, Ukraine and Finland.
HERE team-Ukraine member Iryna ZOLOTARYOVA joined the event.
During the event, experts participated in the development of a self-assessment survey on the level of implementation of key commitments, Bologna tools and discussed the following issues: ECTS for student-centered learning, use of diploma supplements, formulation of learning outcomes, curriculum development / modularisation, innovative approaches to teaching and learning, mobility and internationalization, recognition of qualifications under the Lisbon Convention, implementation of a tricycle structure of bachelor's and master's degrees, quality assurance according to quality assurance standards and guidelines in the European Higher Education Area.