Participation in kick-off meeting within the Erasmus+ CBHE UniClaD project (24.04.2020, on-line)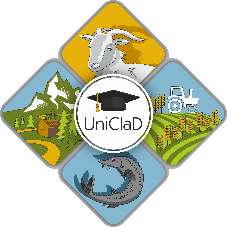 On April 24, 2020 a kick-off meeting of the Erasmus+ UniClaD "Enhancing capacity of universities to initiate and to participate in clusters development on innovation and sustainability principles" project team was organized.
The meeting was attended by 50 experts from 24 partner counties: Austria, Azerbaijan, Spain, Italy, Lithuania, Moldova, Poland, Hungary and Ukraine. Project Coordinator form Lithuania presented the UniClaD project, main responsibilities of each of the partner etc. Representatives of Ukrainian consortium provided presentation on key work packages, terms and results as well issues how to implement project at the time of the quarantine.
Svitlana SHYTIKOVA, NEO – Ukraine Coordinator, provided practical recommendations on project implementation during the quarantine. In addition, speaker provided presentation on specifics of use of the grant in line with the rules of the Programme and Ukrainian legislation.
Event presentations and other materials at the link