Participation in Round table "Implementation of the QA System of HE" within Erasmus+ CBHE EDUQAS project (18.03.21, online/offline)
O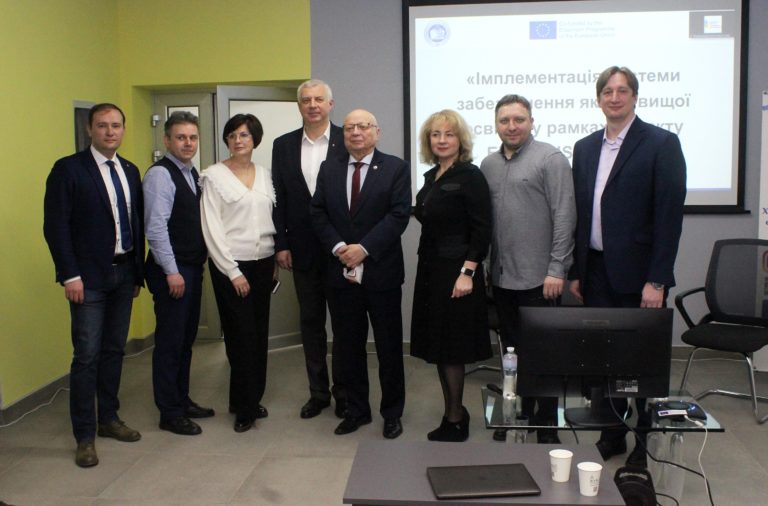 n 18 March 2021 the team of Erasmus+ CBHE EDUQAS project organized round table "Implementation of Quality Assurance system of Higher Education". Event was in both online and offline format and in total, more than 3 600 viewed the Facebook live.
The event was attended by representatives of the National Agency for Quality Assurance in Higher Education of Ukraine: NA Chairman Serhiy KVIT, NA Deputy Chairman Natalia STUKALO, NA Deputy Chairman Andriy BUTENKO; EDUQAS project team from Simon Kuznets Kharkiv National University of Economics, Lviv Polytechnic National University, Donetsk State University of Management and the National Metallurgical Academy of Ukraine. Svitlana SHITYKOVA, NEO – Ukraine Coordinator, joined the event with presentation. The coordinator and moderator of the round table was a Iryna ZOLOTARYOVA, Member of the NQAA, Professor of Information Systems, Department, Simon Kuznets Kharkiv, National University of Economics, HERE team.
During the event Svitlana Shytikova performed new Erasmus+ Programme, its priorities, key actions, and FTOP updates. Participants improved awareness on new opportunities within Key Action for 2021-2027, improved knowledge on Erasmus+ database with the participation of Ukrainian organisations, and improved understanding of boosting cooperation, synergies and exchange of good practices.