Participation in the kick-off meeting of CBHE COOPERA project (22.02.2021, online)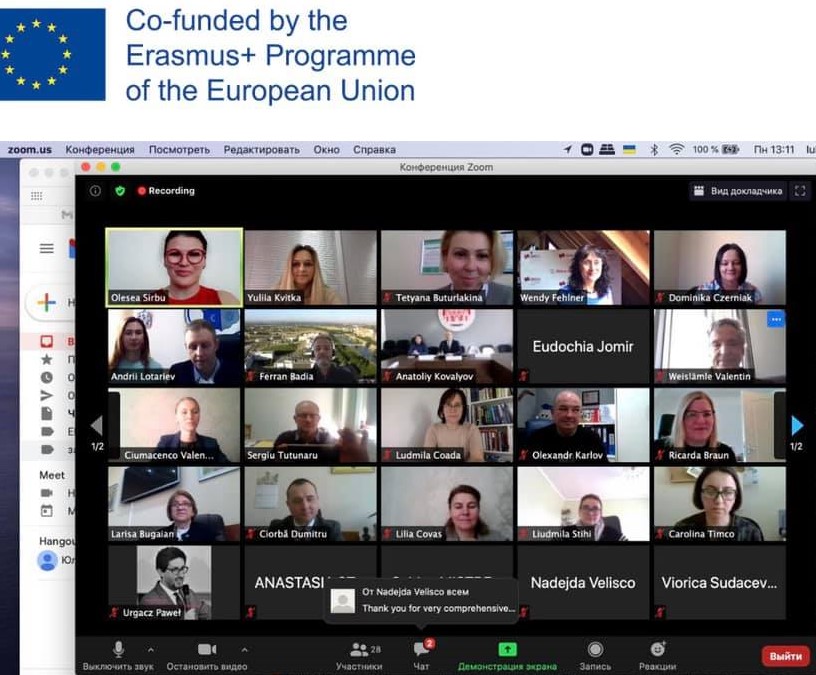 On 22 February 2020, the Erasmus+ CBHE project COOPERA "Integrating Dual Higher Education In Moldova And Ukraine " was launched.
The meeting was attended by representatives of the project consortium: Baden-Wuerttemberg Cooperative State University, Germany; Universitat de Lleida, Spain; Varna University of Management, Bulgaria; Akademia WSB, Gornicza Poland; European Policy Development and Research Institute of Maribor, Slovenia; Academy of Economic Studies of Moldova; Technical University of Moldova; Free International University of Moldova; Ministry of Education, Culture and Research of the Republic of Moldova; Uzhhorod National University, Ukraine; KROK University, Ukraine; V.N. Karazin Kharkiv National University, Ukraine; Odesa National Economic University, Ukraine; Ministry of Education and Science of Ukraine, Ukraine.
NEO – Ukraine Coordinator Svitlana SHYTIKOVA joined the meeting and provided the project team with key recommendations on project implementation and preparation for the kick-off meeting. Participants of the meeting improved awareness on promotion and dissemination of achieved project results and activities, enhanced understanding of Erasmus+ financial management rules, and increased cooperation, synergy with key stakeholders to spread planned impact via individuals, institutional, local and national levels.