Participation in the kick-off meeting of the CBHE CLIMAN project (03.02.2021, online)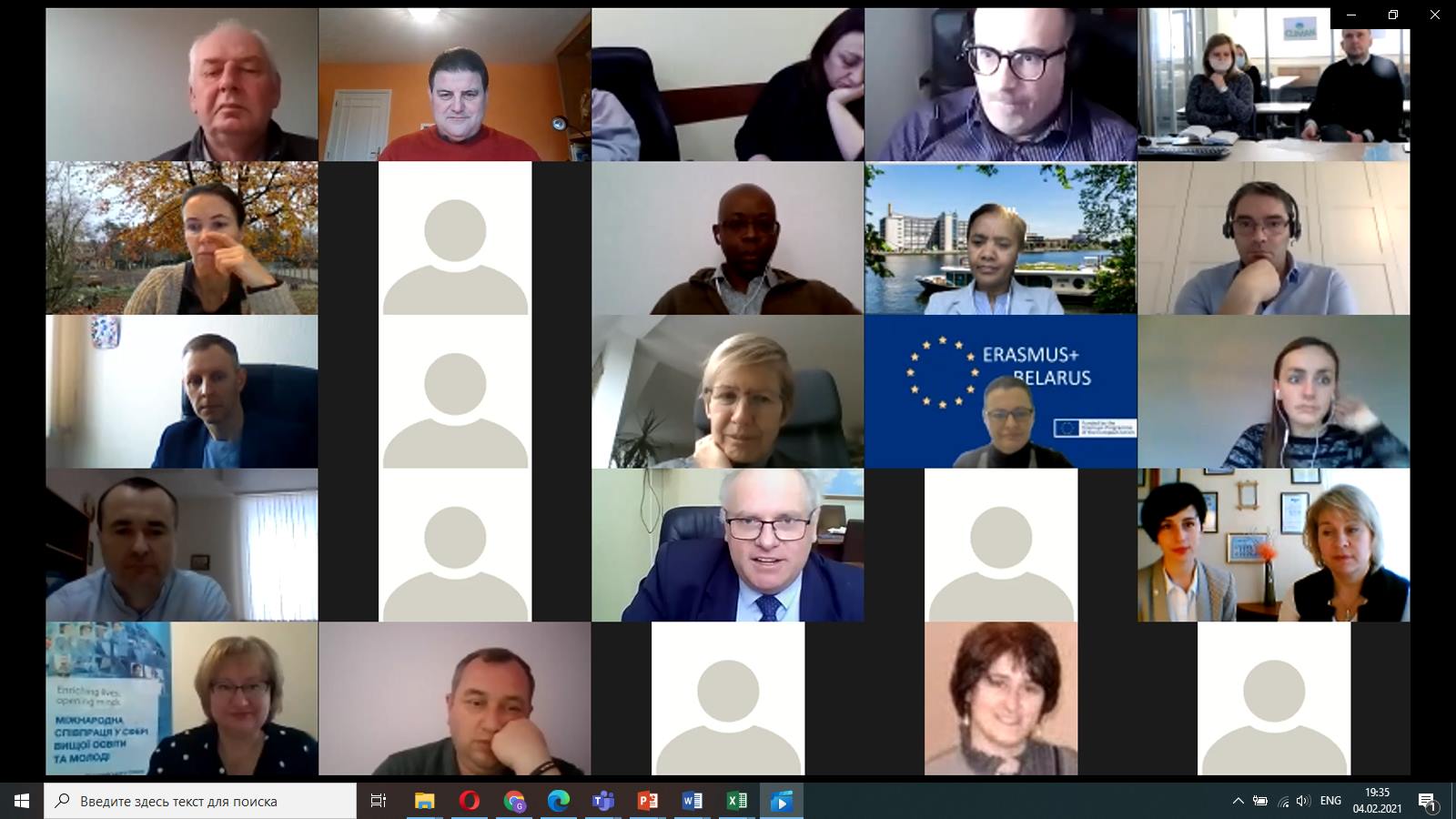 On 3 February 2020, the Erasmus+ CBHE project CLIMAN "Synergy of educational, scientific, management and industrial components for climate management and climate change prevention" was launched.
Oleg SHAROV, Director General, Directorate of Higher Education, Ministry of Education and Science of Ukraine, HERE team; Svitlana SHYTIKOVA, Coordinator of the NEO – Ukraine; Oksana MINICH, CoordCoordinator of the NEO – Belarus welcomed participants and provided consultations during the meeting. Project partners from the Netherlands Academy of Business, the University of Foggia (Italy), the University of Applied Sciences (Germany), the Mikolas Romeris University of Lithuania, the Turib University (Latvia), the Akaki Tsereteli Kutaisi State University (Georgia) and the State University of Batu (Georgia), Polissya State University (Belarus), Yanka Kupala State University of Grodno (Belarus), Haltgren Consulting Company (Germany), Lviv Polytechnic National University, Kharkiv National Automobile and Road University, KROK University presented their organizations and project teams.
NEO – Ukraine Coordinator Svitlana SHYTIKOVA joined the meeting and provided the project team with key recommendations on project implementation and preparation for the kick-off meeting. Participants of the meeting improved awareness on promotion and dissemination of achieved project results and activities, enhanced understanding of Erasmus+ financial management rules, and increased cooperation, synergy with key stakeholders to spread planned impact via individuals, institutional, local and national levels.