Participation in the kick-off meeting of the CBHE CLIMED project (03-04.02.2021, online)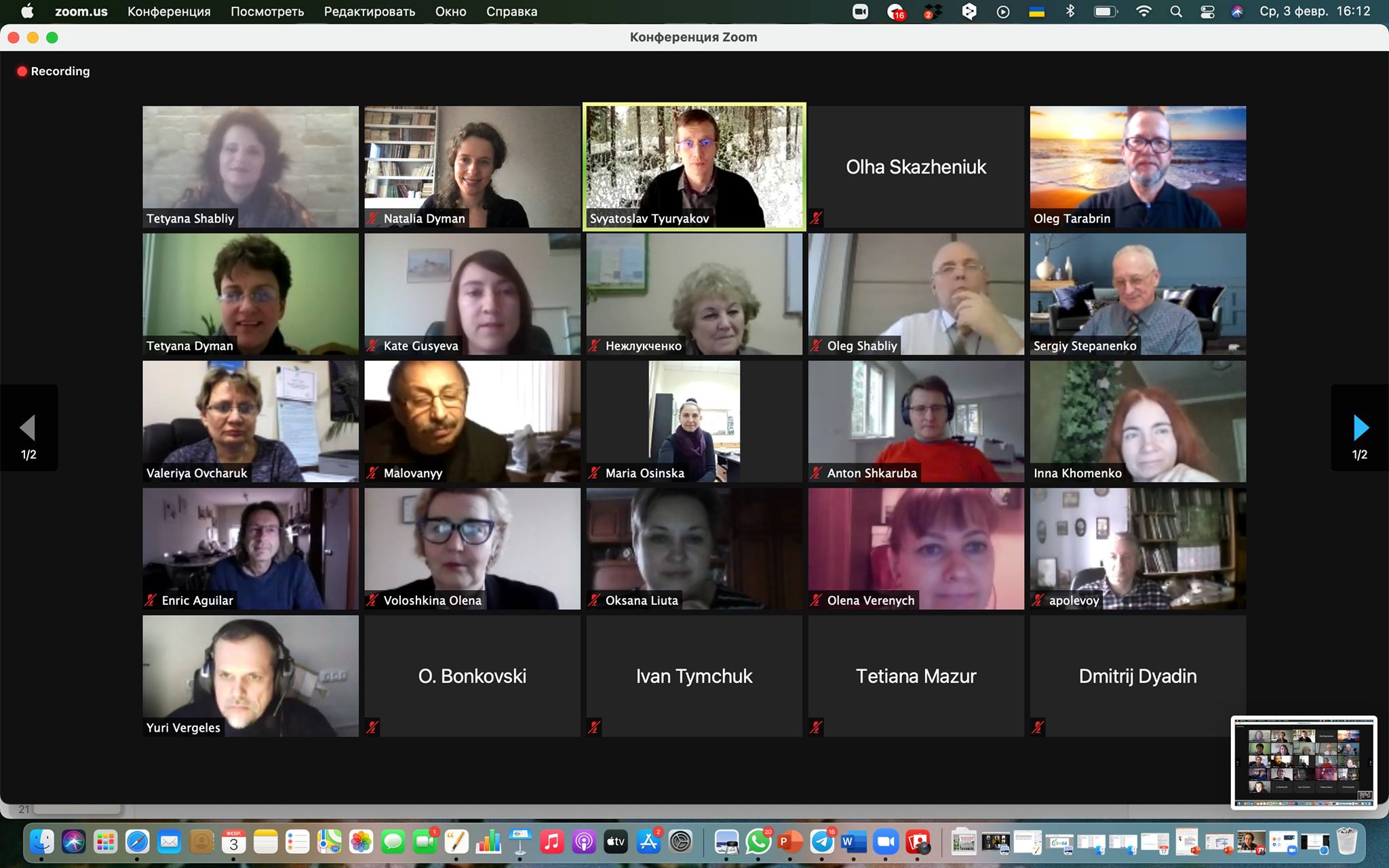 On 3-4 February 2020, the Erasmus+ CBHE project CLIMED "Multilevel Local, Nation- and Regionwide Education and Training in Climate Services, Climate Change Adaptation and Mitigation" was launched.
The event was attended by representatives of a consortium from the Universitat Rovira i Virgili, Tarragona, Spain;Estonian Life Science University, Tartu, Estonia; Odesa State Environmental University, Ukraine;Kyiv National University of Construction and Architecture, Ukraine; O.M. Beketov National University of Urban Economy in Kharkiv, Ukraine; Lviv Polytechnic National University, Ukraine; Bila Tserkva National Agrarian University, Ukraine; Odesa National Medical University, Ukraine.
The participants of the conference were welcomed by the Director General, Directorate of Higher Education, Ministry of Education and Science of Ukraine Oleh Sharov (HERE team) and NEO – Ukraine Coordinator Svitlana SHYTIKOVA.
The stages of the project implementation were presented, as well as the project teams of all universities participating in the consortium. The work plan for 2021, basic principles and rules of project management were discussed.
NEO – Ukraine Coordinator Svitlana SHYTIKOVA joined the meeting and provided the project team with key recommendations on project implementation and preparation for the kick-off meeting. Participants of the meeting improved awareness on promotion and dissemination of achieved project results and activities, enhanced understanding of Erasmus+ financial management rules, and increased cooperation, synergy with key stakeholders to spread planned impact via individuals, institutional, local and national levels.