Participation within the event for Capacity Building of Medical Universities (20.01.20, Kyiv)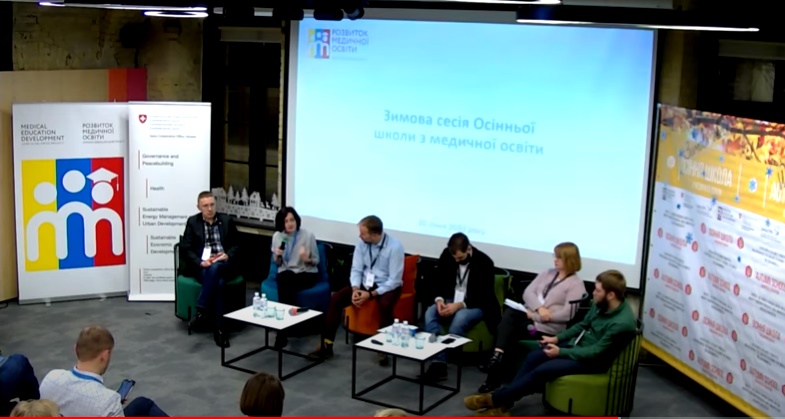 On January 20, 2020 NEO – Ukraoine team participated within the capacity building event of the Medical HEIs "Winter Session of the Autumn School of Medical Education". The event was organized by the Ukrainian-Swiss project "Development of Medical Education", the Swiss Agency for Development and Cooperation for Medical Educators.
During the event the perspectives and tasks of autonomy of medical universities in Ukraine, achievements and challenges of quality assurance of education in Ukraine were discussed. Zhanna TALANOVA, NEO – Ukraine manager, participated in the panel discussion "Autonomy of the Higher Education Institution in Practice" with an overview of the Erasmus+ Program results aimed to build the capacity of HEIs in Ukraine and further opportunities of medical Universitited within the Programme.
Video of the event https://www.youtube.com/watch?v=v6Mkd6TXacI