Presentation of Erasmus opportunities in the frame of Internship Program in the Parliament of Ukraine (23.02.17, Kyiv)
On 23 February 2017, National Erasmus+ office in Ukraine took part in the session of Internship Program in the Parliament of Ukraine. The event was organized by NGO «Interns' League» which works since 2009 as association of Internship Program graduates in the Parliament of Ukraine and central executive bodies. The aim of the organization is the development of internship programs, support, cooperation and tie communication among its graduates.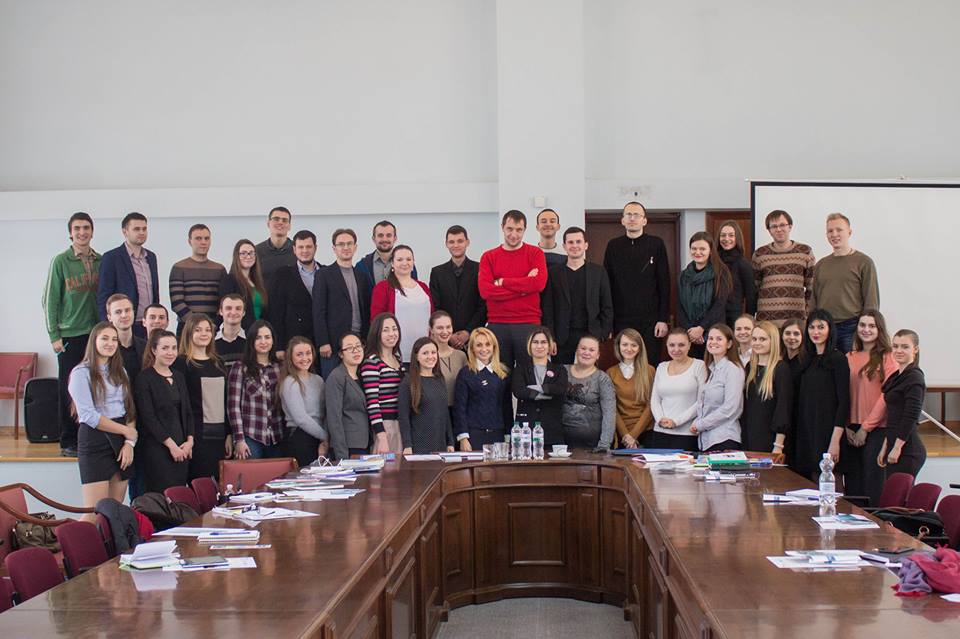 40 participants all over Ukraine attended the session where speakers made their presentations on new opportunities for students, graduates and staff. Taras KRYVORUCHKO, chairman of Internship Alumni of German Bundestag, presented participants all possibilities of "International Parliamentary Scholarship of the German Bundestag (IPS)». Inna BARYSH, coordinator of Fulbright Program in Ukraine, presented details about the exchange program for young scientists and students. Kateryna ZHDANOVA, individual mobility manager of NEO in Ukraine, made her presentation on academic mobility opportunities within Erasmus+. Speaker presented rules and steps of Credit/Degree mobility Calls and conducted individual consultation session.
Materials prepared on the information from the website of NGO «Interns' League»: http://www.interns.org.ua/