SEMINAR "FORMATION OF THE QUALITY ASSURANCE AGENCIES IN HIGHER EDUCATION: CRITERIA AND PROCEDURES FOR SELECTING MEMBERS OF QAA AND FORMING QA EXPERTS' POOL", ТАМ, SPHERE, EACEA, 11 September 2018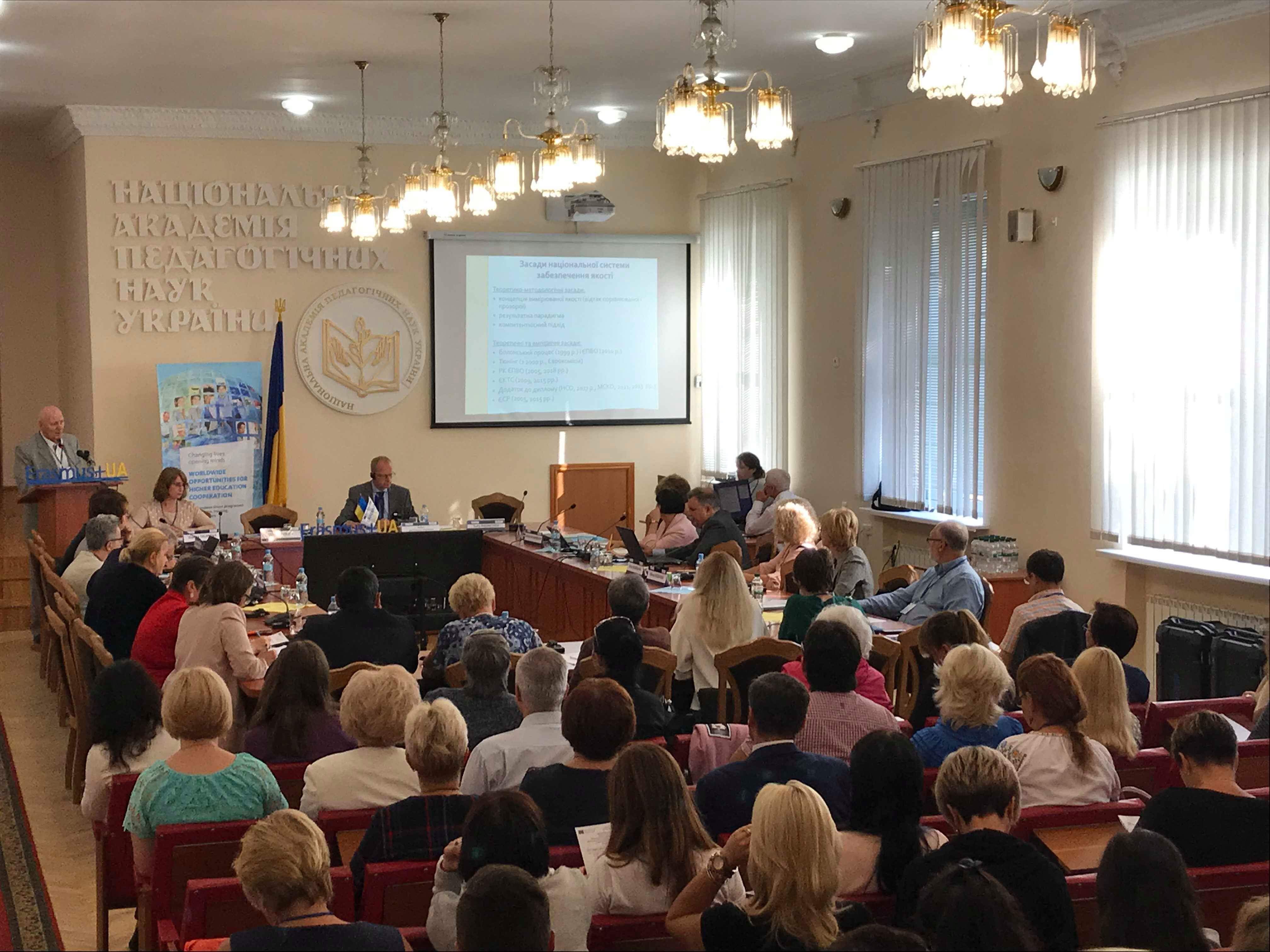 Seminar "Formation of The Quality Assurance Agencies in Higher Education: Criteria and Procedures for Selecting Members of QAA and Forming QA Experts' Pool" is being implemented within the framework of the EU ERASMUS+ Program with the participation of the European expert of the EU Technical Assistance Mission – Steffen WESTERGARD ANDERSEN, Director of Operations, Universities and Higher Education Institutions of Arts, the Danish Accreditation Institution – TAM expert.
The seminar is being held by the National ERASMUS+ office in Ukraine and Higher Education Reform Experts, EU Program ERASMUS+ in cooperation with the Institute of Higher Education, the National Academy of Educational Sciences of Ukraine and with the support of the Ministry of Education and Science of Ukraine, EU Delegation to Ukraine and the Education, Audiovisual and Culture Executive Agency (EACEA, Brussels).
Venue: the National Academy of Pedagogical Sciences of Ukraine (Kyiv, Sichovykh Streltsiv Str., 52-A, 1 st floor, Hall of the Presidium).
Event materials at the link (Ukrainian version)
Steffen WESTERGARD ANDERSEN (TAM expert) presentations: