Training session on EU Erasmus+ Programme (Jean Monnet action) (16.01.19, Kyiv)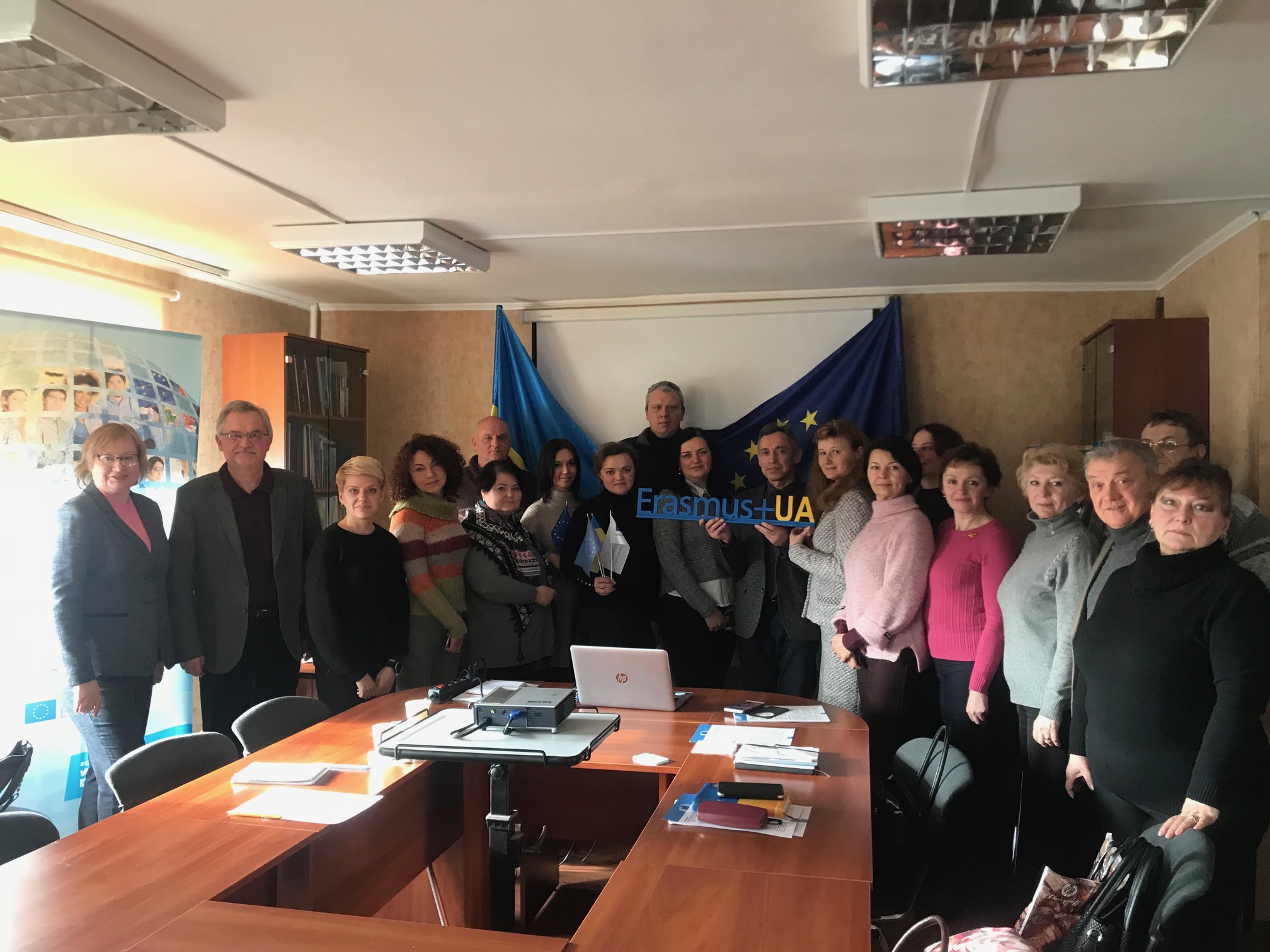 On 16 January 2019 a training session on EU Erasmus+ Programme (Jean Monnet action) held in National Erasmus+ Office in Ukraine.
The event was organized in cooperation with Central Institute of Postgraduate Pedagogical Education of the University of Educational Management of the NAESU. 18 participants from the different Ukrainian universities – National Aviation University, Kyiv National University of Trade and Economics, National University of Food Technologies, Kryvyi Rih State Pedagogical University, Drohobych Ivan Franko State Pedagogical University, National University of Kyiv-Mohyla Academy, State University of Telecommunications and State Higher Educational Institution "University of Educational Management" attended the meeting.
NEO in Ukraine manager Petro KRAINIK highlighted the key aspects of the preparation of project proposals within the Action, in particular technical issues on filling in the application form (e-form) and obligatory annexes, and also explained the key features relating to the minimum technical criteria and principles for the evaluation of proposals and answered the asked questions.
At the end of the training session Svitlana SHYTIKOVA, NEO in Ukraine Coordinator joined the meeting and stressed on the importance of the international activities of higher education institutions, internationalization and the use of the broad opportunities offered by the European Union Erasmus+ program in different key actions as well as on quality assurance at the stages of preparation and project implementation.
Useful links:
About Erasmus+ Call For Proposals 2019 and Materials of International Erasmus+ Week in Ukraine, 5-9.11.2018