Erasmus+ individual opportunities' presentation (19-20.11.2018, Kyiv)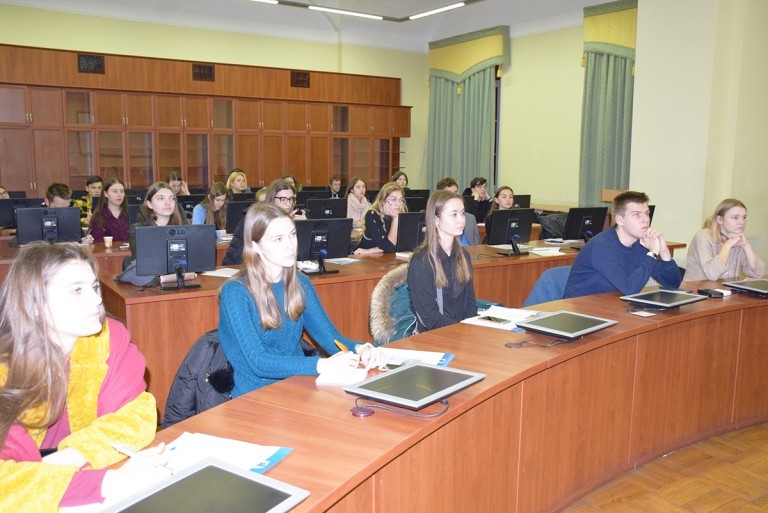 On 19-20 November 2018 National Erasmus+ Office Ukraine with the support of the Kyiv National Taras Shevchenko University held the presentation of Erasmus+ individual opportunities for students and IR department representatives.
About 80 participants (Bachelor, Master, PhD students) attended the event.
Kateryna ZHDANOVA, manager NEO-Ukraine informed the participants about the Erasmus+ Programme opportunities for scholarships for academic mobility of students (bachelor, master, PhD), teachers, researchers, graduates for study, training, teaching, training and so on. Also, the attendees got practical recommendations on motivation letters, other documents preparation and submission for the Erasmus+ joint study programmes, other practical hints and perspectives on studying and living in the EU countries.
Useful materials about the Erasmus+ and promo materials were disseminated.