Information Day: Erasmus+ – Higher Education «New Opportunities for Organisations within EU-funded Erasmus+ Programme 2021-2027» (21.12.2021, online)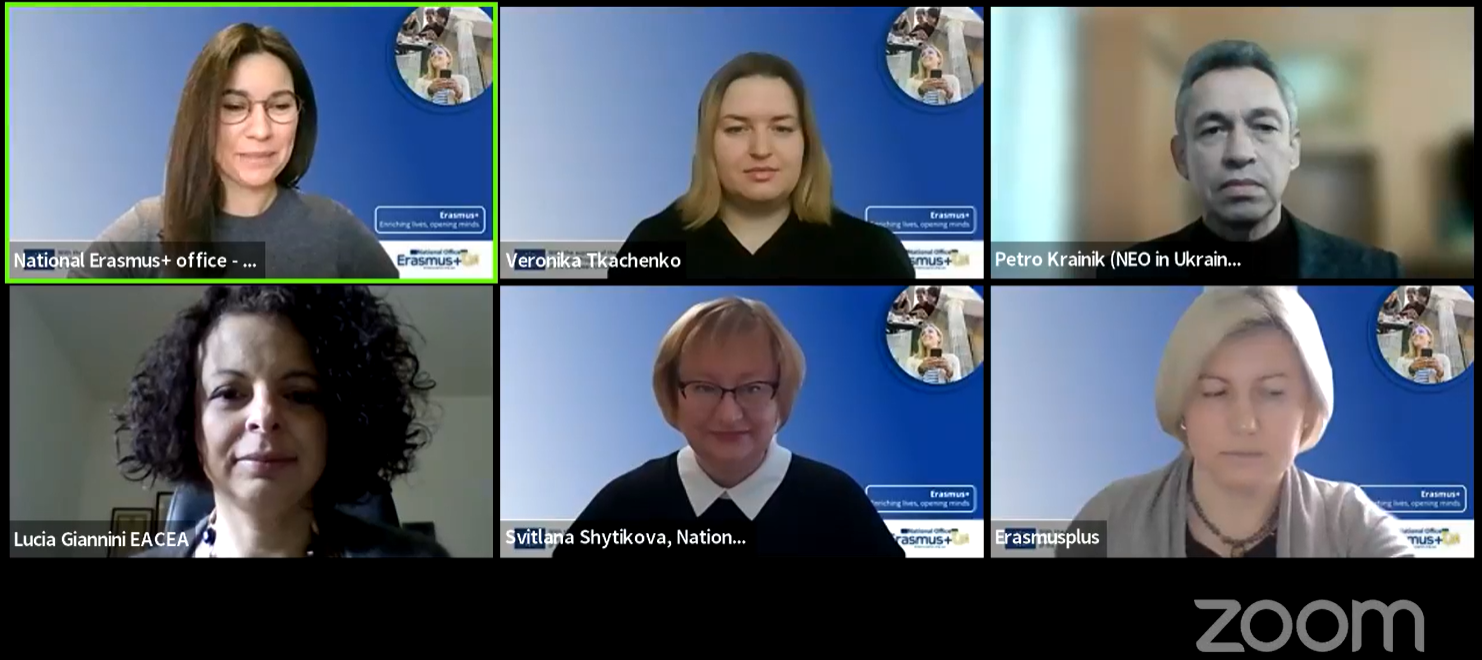 Within the framework of the Erasmus+ Programme Information Week in Ukraine, on 21 December 2021, NEO – Ukraine team organised the Info Day "ERASMUS+ in the field of Education: New Opportunities for 2021-2027 for organisations".
Lucia Giannini, European Executive Agency for Education and Culture (EACEA) welcomed the participants emphasizing the high activity of Ukrainian participants in previous Erasmus+ calls. The speaker stressed the expansion of opportunities for higher, VET, adult and school, education opening new horizons for international cooperation and the establishment of new fruitful contacts and joint projects.
For 6 hours NEO – Ukraine team presented detailed presentations per each action eligible for Ukraine. Each session included Q&A section to answer questions from participants.
Participants improved awareness on new opportunities within Programme for 2021-2027, improved knowledge on Erasmus+ database with the participation of Ukrainian organisations, and improved understanding of boosting cooperation, synergies and exchange of good practices.