International Erasmus+ Week in Ukraine: Erasmus+ Mobility Day for Individuals (Students, Graduates and HEIs Staff) (06.11.19, Kyiv)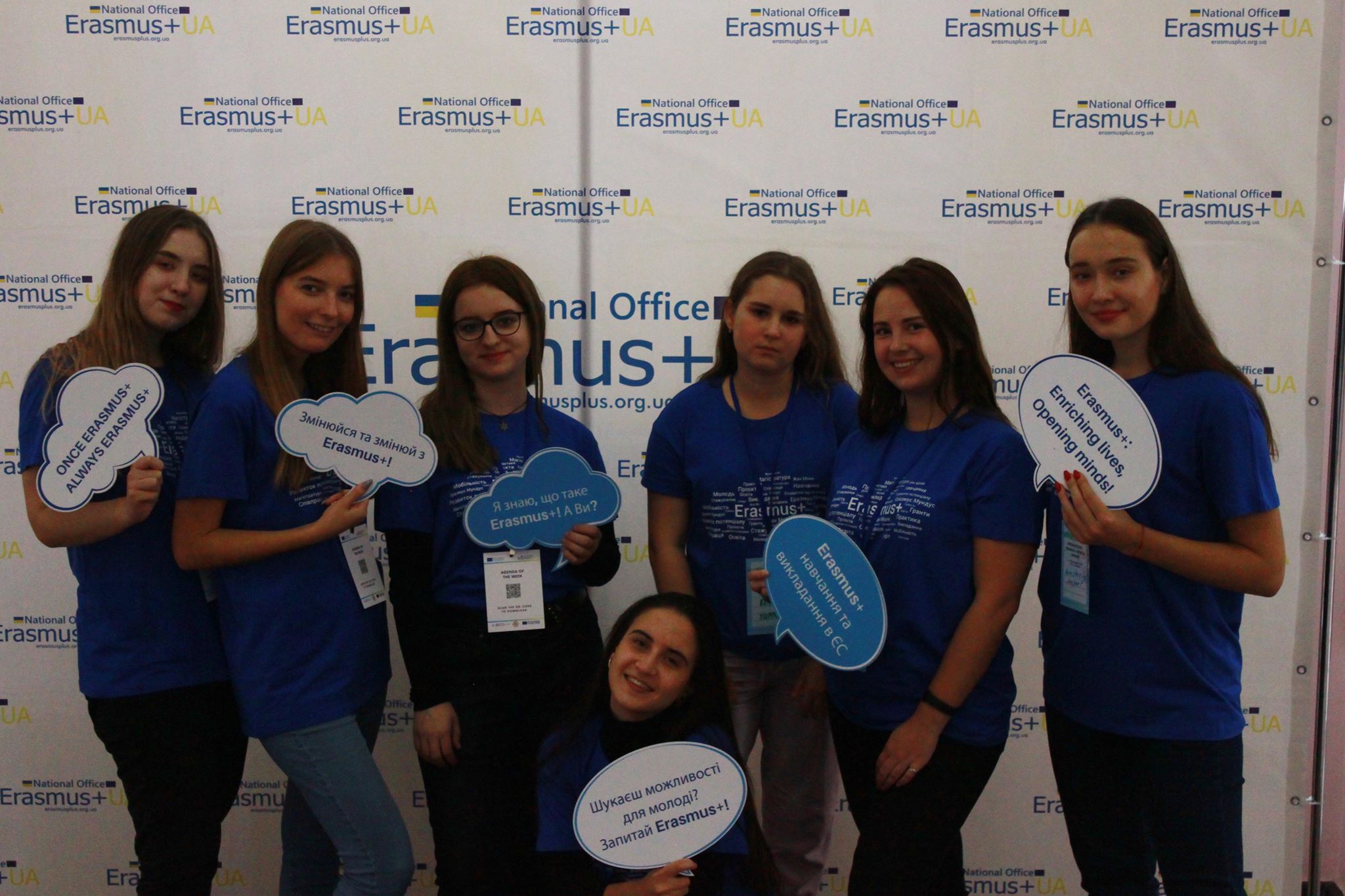 On 6 November 2019, within the framework of the International Erasmus + Week in Ukraine, Individual Opportunities Day for students, graduates and HEIs staff was held.
International Erasmus+ Week in Ukraine was organized jointly by National Erasmus+ office – Ukraine together with: Ministry of Education and Sciences of Ukraine; Ministry of Culture, Youth and Sports of Ukraine; the EU Delegation to Ukraine; Education, Audiovisual and Culture Executive Agency (EACEA); Taras Shevchenko National University of Kyiv. Co-organizers: Erasmus+ Agencies from Programme Countries, National Erasmus+ Offices from Partner Countries, Programme and Partner Countries Universities.
More than 300 students (bachelors, masters, PhD), teachers, administrative staff, researchers, Erasmus+ coordinators and representatives of international departments from different cities of Ukraine attended the Erasmus+ Mobility Day for Individuals.
Veronika TKACHENKO and Kateryna ZHDANOVA, NEO – Ukraine managers, presented Erasmus+ KA1: Learning Mobility opportunities for students, graduates and HEIs staff. Moreover, speakers provided presentation with key steps and recommendations on successful call participation and documents preparation. To strengthen participants' knowledge in Erasmus+ International Credit Mobility and Erasmus Mundus Joint Master Degree opportunities, Luybov SOBOLEVSKA, Head of the International Department provided presentation on existed grants for students and staff, Master student told his story with tips&tricks, and Head of the faculty presented his ICM experience at British university.
In addition, the newly created Erasmus Student Network in Kyiv and its Head – Alexandra TURKALOVA presented their team and key responsibilities in supporting incoming students on Erasmus ICM exchanges.
Event materials and presentations at the link