Meeting-acquaintance with ESN Kyiv (27.02.21)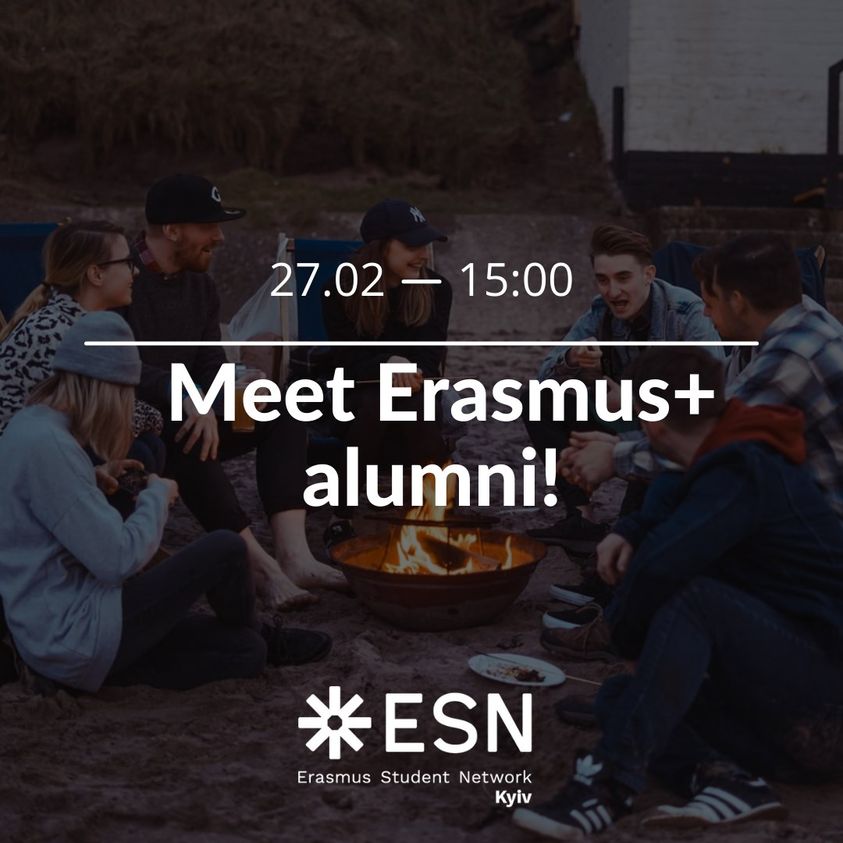 On 27 February 2021, Erasmus Student Network Kyiv held an online meeting with Erasmus + Alumni from all over Ukraine. Zoom gathered students and graduates from Lviv, Zhytomyr, Ivano-Frankivsk, Odessa, Chernihiv, Poltava and Kyiv regions. They have participated in EU Erasmus+ ICM project in Turkey, Germany, Poland, France, Slovakia, Spain and Italy.
Alumni shared their success stories and experiences of exchanges during the pandemic, and, also, tried to find what unites them, in addition to participating in the EU's Erasmus+ Programme. ESN Kyiv also presented its organization and shared further plans in the field of Erasmus+ alumic communities in Ukraine.