Online Marathon "Education Opportunity Forum" (14.05.2018, Kyiv)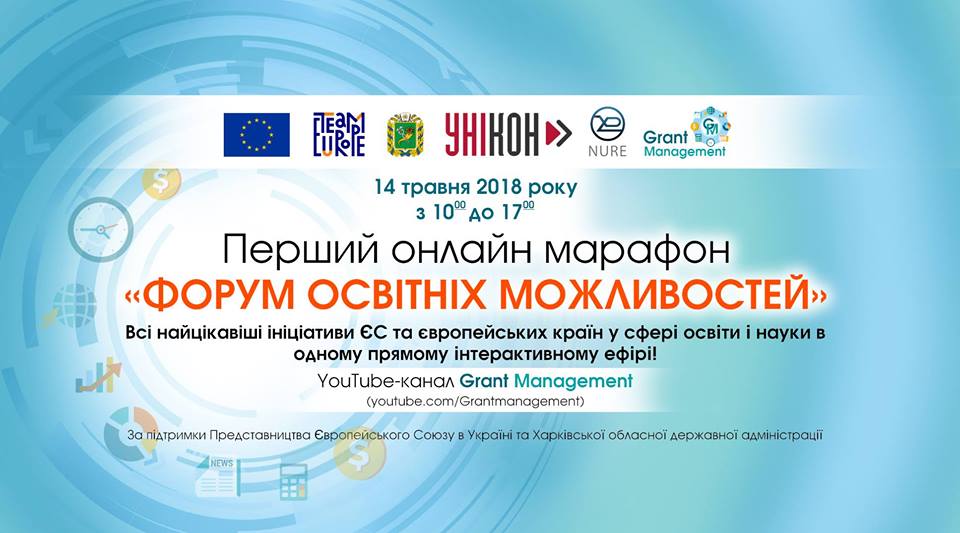 On May 14, 2018, the First Online Marathon "The Forum for Educational Opportunities" was held. The purpose of the event is to provide an interactive presentation of opportunities for international cooperation in the field of education and science for students, university staff and researchers. NEO-Ukraine had an online section to provide presentation on Erasmus+ individual and organizational opportunities.
Members of the on-line marathon have deepened their knowledge of opportunities within the framework of the largest initiatives of the EU and European countries in the field of education and science: Erasmus +, Creative Europe, Horizon 2020, Alliance Francaise, British Council, DAAD.
Participants received information and practical tips on how to participate in Erasmus+. Useful materials about the Erasmus+ and promo materials were disseminated.
More details at the link
Link to video reportage for local television