Participation in the workshop within the Erasmus+ CBHE PAGOSTE project (11.02.2021, online)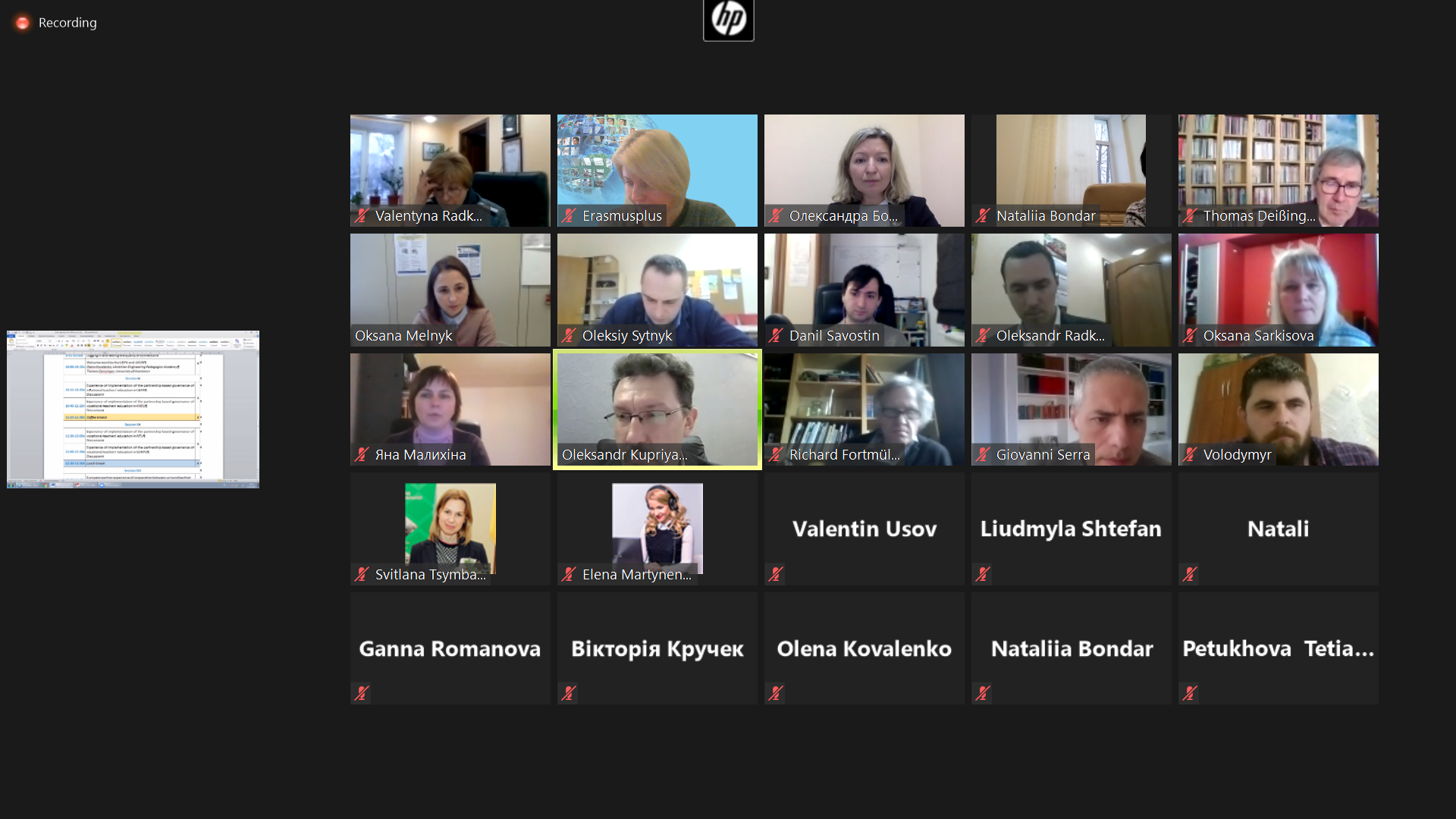 On 11 February 2021, within the Erasmus+ CBHE PAGOSTE project "New mechanisms of partnership-based governance and standardization of vocational teacher education in Ukraine" organised the workshop for consortium on was organised.
The meeting was attended by about 30 members of a consortium: University of Konstanz, Germany; Wirtschaftsuniversität Wien, Austria; Università degli Studi di Roma Tre, Italy; National Economic University named after Vadym Hetman, Ukraine; South Ukrainian National Pedagogical University named after K.D. Ushynsky, Ukraine; National Transport University, Ukraine; Ukrainian Engineering Pedagocical Academy, Ukraine; Ministry of Education and Science of Ukraine, Ukraine.
The NEO – Ukraine team joined the event with a welcoming speech stressing high importance of the PAGOSTE structural project to improve the quality and up-to-date training of VET teachers in Ukraine by setting standards for partnership-based governance mechanisms between universities.
As a result of the events, participants also improved awareness and practical knowledge on importance of ensuring and reflecting through the system of indicators of sustainability and the impact of expected project results on the systemic improvement of VET in Ukraine.