The First Ukrainian International Education Forum (22-23.03.2018, Kyiv)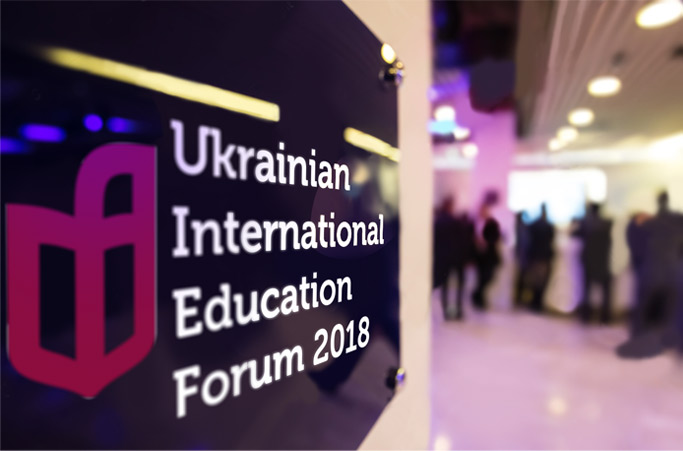 On March 22-23, 2018 in the main building of the Taras Shevchenko National University of Kyiv, the leading experts in the sphere of internationalization participated the First Ukrainian International Education Forum.
The Forum was opened with the welcoming speech of the Minister of Education and Science of Ukraine Liliya HRYNEVYCH with the presentation on «The reform of higher education in the context of internationalization». Deputy Minister of Education and Science of Ukraine Roman GREBA, Director of the Department of Personnel Certification of Higher Education and Licensing of the Ministry of Education and Science, Andriy SHEVTSOV and more than 100 representatives from ministries, embassies, academic and higher education institutions, representatives of international and grant organisations successfully joined the event.
During the Forum, NEO-Ukraine representative provided the presentation "The EU Erasmus + Program as a factor in the internationalization of higher education in Ukraine" stressing the Erasmus+ architecture, main opportunities for Ukrainian state and private organisations, common challenges and key recommendations in line with national legislation.
Presentation of the NEO-Ukraine representative was disseminated in open access. Useful materials about the Erasmus+ and promo materials were disseminated. Improved awareness of Erasmus+ for potential applicants and higher education stakeholders in general. Improved knowledge of the Erasmus+ for beneficiaries (organisations and individuals).
Forum materials at the link
NEO-Ukraine presentation at the link.